Improve your credit score with Pay Later
From groceries to gifts, eggs to entertainment, use Pay Later to buy now, pay later everywhere
Exclusive 90 days free · then 2.99 gbp/month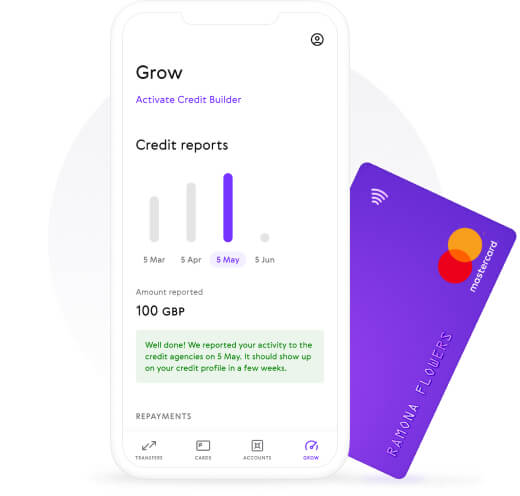 Reporting to all 3 major credit reference agencies
If you live, work or study in the United Kingdom, and are looking for a simple way to build or improve your credit profile, Paysend Grow has the perfect solution for you.
How Pay Later works
Build your credit profile and improve your credit score by following these simple steps.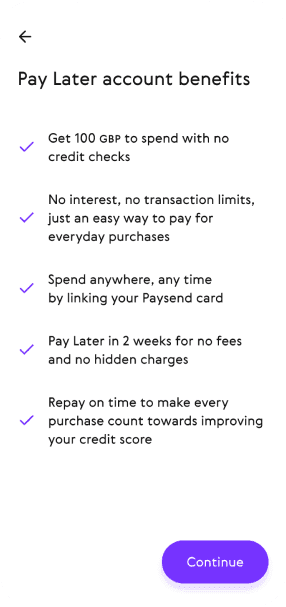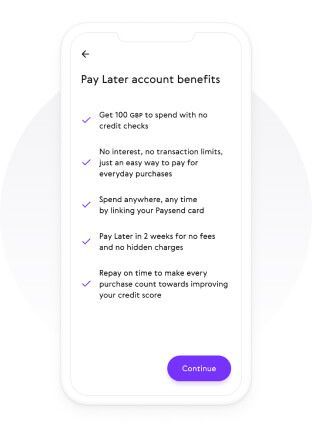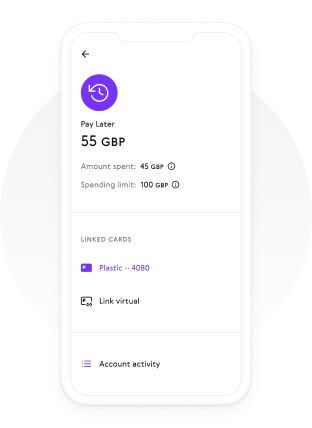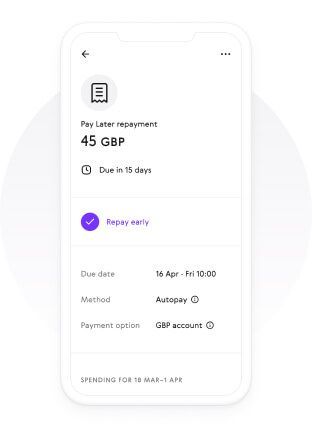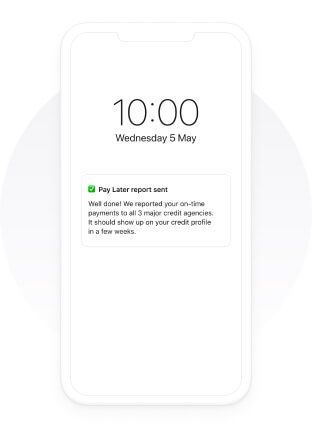 Pay Later benefits
No credit checks to apply

Paysend uses its internal algorithm to evaluate the eligibility for Pay Later and thus no credit check required to apply.

Rewards for reliability

Timely repayments could help you improve your credit score as Paysend reports your activity to all 3 major credit reference agencies.

One consolidated statement

Get a single consolidated statement for all your purchases every two weeks and repay flexibly.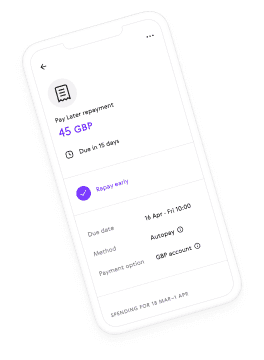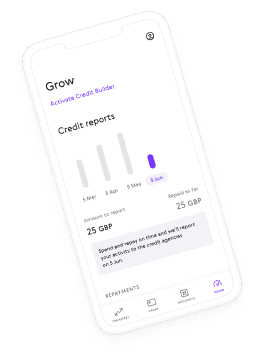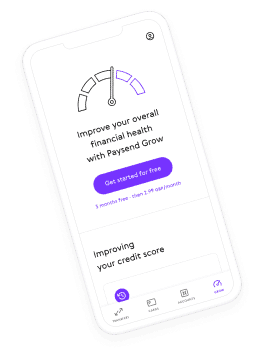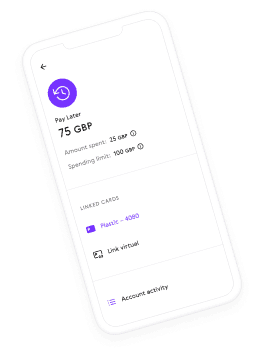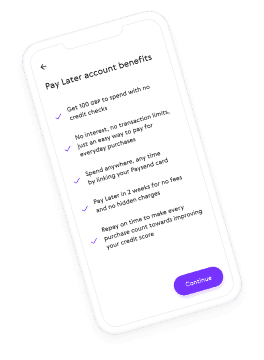 Start building your credit score today with Paysend Grow
Subscribe the Paysend app on the App Store, Google Play or Huawei AppGallery and start improving your financial health.

Available to UK residents only.
Activate Paysend Multi-currency accounts to access Paysend Grow.