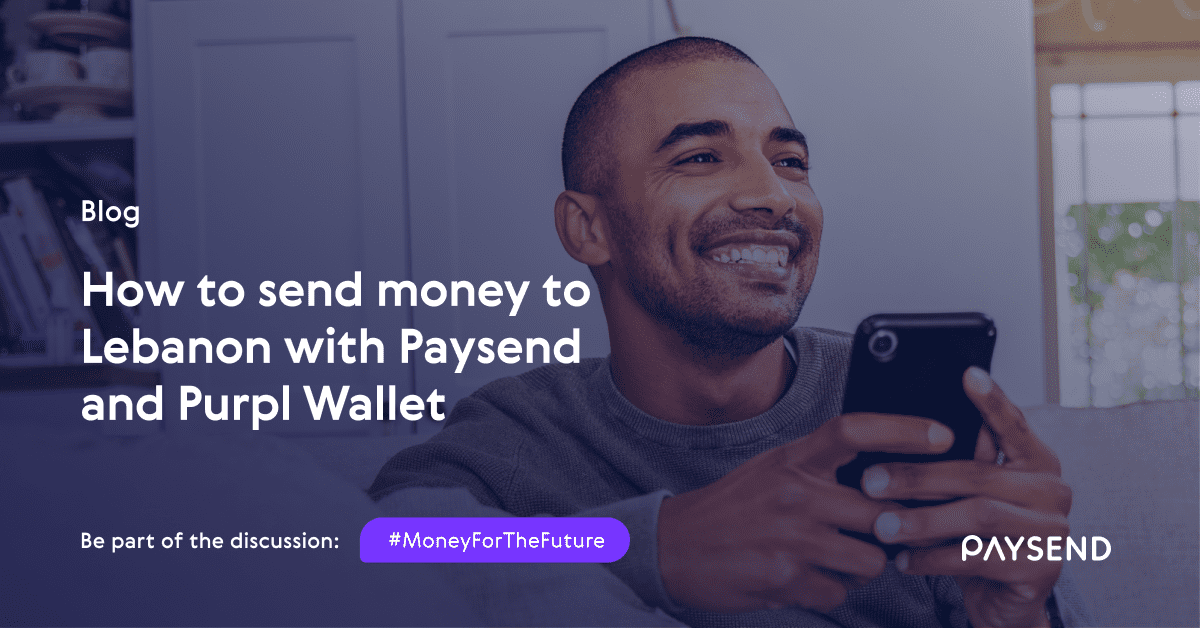 Paysend has partnered with Purpl, enabling customers to make transfers to users in Lebanon for an excellent rate to help support family and loved ones from overseas!
Our platform wants to continue to deliver expert and reliable digital solutions that allow our customers to move money all over the globe in seconds, any time, at the click of a button.
Transfer money internationally to Lebanon!
Transferring money internationally, online or offline, to Lebanon with Paysend is simple. Our platform currently supports sending money to 175 countries worldwide. At Paysend, we pride ourselves on faster transfer speeds and low fixed fees!
To get you started, here's a step-by-step guide to setting up your Paysend account and making your first transfer:
How to sign up for Paysend
Click the Sign-up button
Type in your mobile phone number (Country code).
Verify your account using the code sent straight to your mobile, or if on the

Paysend

App, create a four-digit passcode for additional security.
Fill out your personal information (First and last name, date of birth, email)
Enter your residential address.
How to make your first transfer with Paysend
Select Send Money
Choose Lebanon as the receiving country (In some countries, you can select from multiple receiving currencies)
Select Cash pickup via Purpl wallet (daily transaction limit is USD2000). Funds should arrive in a few minutes.
Enter the recipient's details: Mobile number, first and last name.
Enter the amount you wish to send (receiving amount in USD should be a multiple of 10)
Select how you want to pay (Choose from available options)
Follow the further instructions on adding the chosen funding option.
Click Confirm & Send
How much will your recipient receive? Check exchange rates before sending money to Lebanon!
Paysend provides up-to-date exchange rates, giving you transparency when sending money and helping you to benefit from no hidden fees.
Visit Paysend online or download the app to find out how much your recipient will receive in USD using our currency conversion tool.
How long does it take to transfer money to Lebanon?
At Paysend, our transfers can often take just a few minutes. Once the sender has transferred money to your Purpl account, your funds will be available instantly. Your balance and recent transactions will be automatically updated.
How much does it cost to send money to Lebanon via Paysend?
Usually, moving funds back home to family and friends with Paysend would only cost £1, $2 or €1.50, no matter the amount you wish to transfer.
Send funds to support family and friends in Lebanon and allow them to accept USD and cash out with zero fees from over 100+ ATMs across Lebanon without requiring a card or bank account. For more information, visit our Purpl page here.
Read the news here:
Download the Paysend app now to start sending money to Lebanon