2021-10-08
How to get married in Scotland for foreigners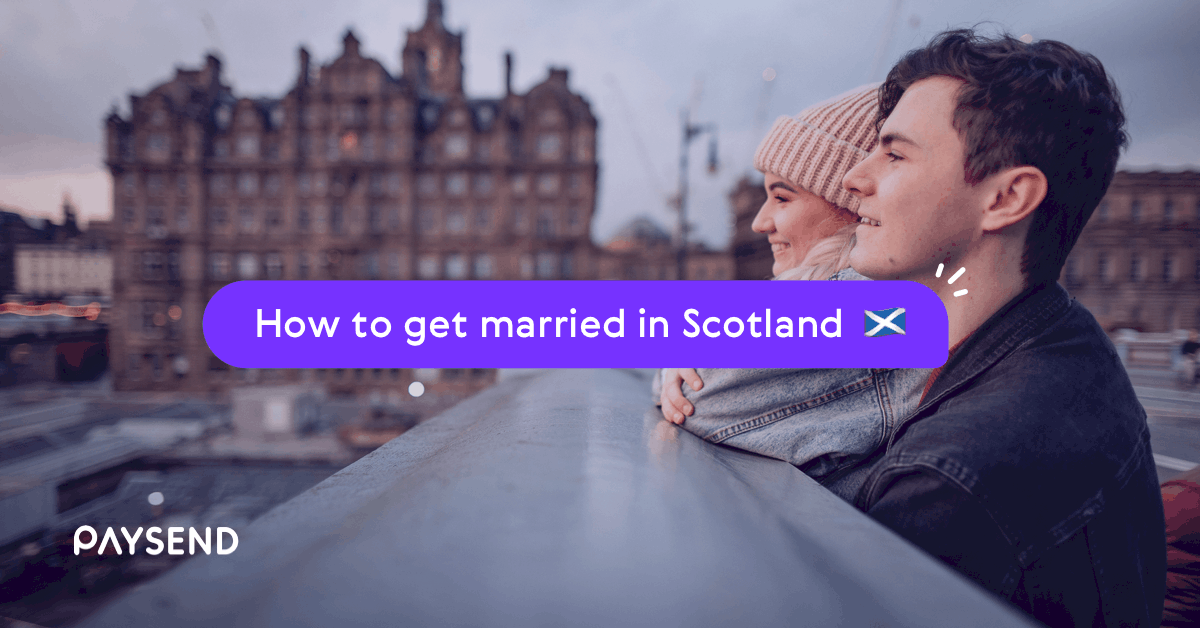 The United Kingdom represents England, Scotland, Wales and Northern Ireland. These countries are defined by their rich history and culture, rolling countrysides and impressive cities, each with distinctly different characteristics but all four fundamentally proud nations. They are a must to visit and experience!
Scotland has many treasures packed into its territory, big beautiful skies cast over ancient architecture and coarse wildlife, possessing one of the largest wilderness areas in Western Europe! The Scottish people are good-natured and hospitable, priding themselves on their land and custom.
Scotland is as scenic and welcoming a nation as any, perfect to host couples tying the knot!
The Scottish land reflects its past, with fields that lay siege to battlefields, fortresses and castle buildings that tower over stretches of moorland amidst crisp blue skies and briskly chilled air.
If planning to get married in Scotland, you are subject to immigration control, and as a result, you will need to give a notice of marriage or civil partnership by following these simple rules:
If travelling to the UK from abroad to get married, you must have either a fiancé or fiancée or marriage visitor visa in your passport, providing a registrar with a notice to marry.
If based in the UK, you will need to either have settled status or apply to the Home Office for a certificate of approval before giving notice to a registrar.
Find out more about the rules and what documents you will need on the Gov.UK website.
Find out more about UK visas and immigration on the Gov.UK website.
You are not subject to immigration control, and these rules do not apply if you have the right of abode in the UK or are one of the following:
A British citizen
An EEA national
A member of visiting forces from NATO and Commonwealth countries
A diplomat that is not subject to immigration control
If you or your partner are subject to immigration control, you need to give notice of a marriage or civil partnership.
If you want to come to the UK to marry or register a civil partnership, you need to get the correct entry clearance. You will need this before you travel to the UK.
See a list of some of the most beautiful wedding destinations in Scotland here.
Support your loved ones by sending money to the happy couple!
Send funds for lower fees at quicker speeds to newlyweds, helping them celebrate a long and prosperous union!
Visit the Paysend app or website now to move money internationally!
Download the Paysend app from the App Store or Google Play, or visit our homepage.