28 July 2020
6 benefits of Paysend Global Account Virtual Card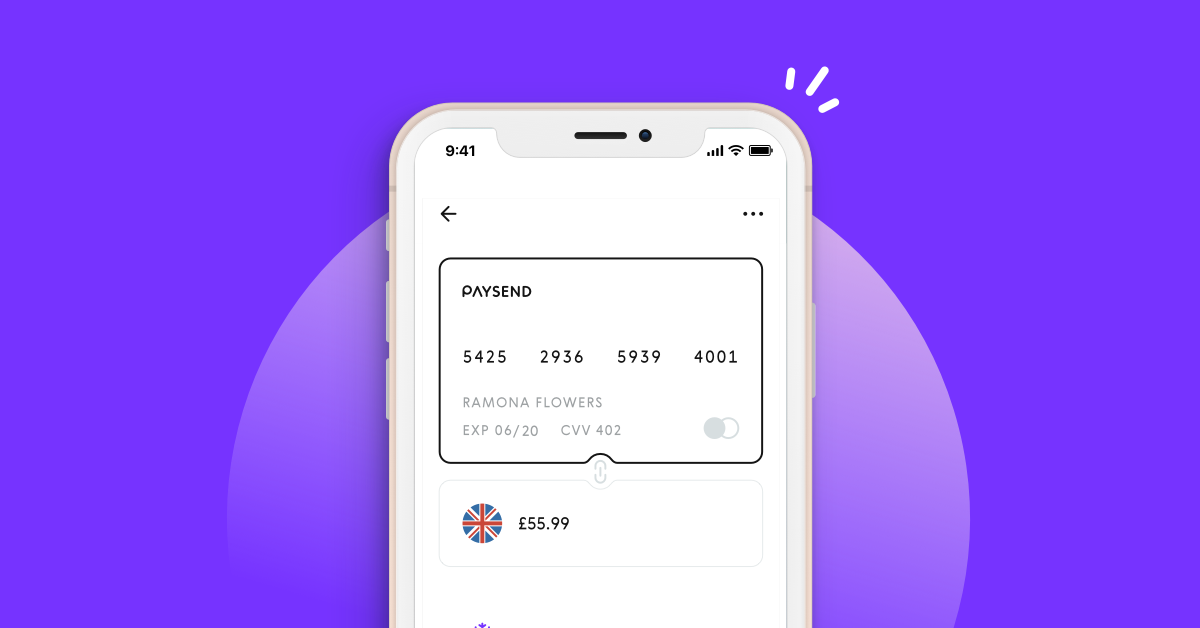 Setting up your Paysend Global Account is easy. Really easy. After downloading the app, it takes fewer clicks than Monzo, Revolut or Starling to open an account and start spending your money the way you want to.
When you sign up with Paysend Global Account, in the Cards tab of your app you'll find something called Virtual Card. This is exactly what it sounds like - a virtual card within Paysend Global Account that can be used to spend the money in your account online.
To help you better understand your Virtual Card, here are 6 benefits of using it to make online purchases:
Your Virtual Card is free, so it's the perfect way to start spending online without having to pay any charges or fees to get a card.
You can use your Virtual Card straight away, as soon as you've opened your account and added funds. You'll need to wait 2-3 days to receive your plastic one, but you can use your in-app card at any time!
Your Virtual Card is perfect for online purchases. You don't need to enter your physical card details at online checkouts - simply head to the app and use the details saved there for your Virtual Card! Your Virtual Card is also perfect for managing online subscriptions.
You can use your Virtual Card to make international purchases. If you're buying something online from another country, you can do this no problem from your in-app card, and you'll benefit from zero fees and excellent exchange rates!
Using the Virtual Card keeps your physical card's details safe when you're making online purchases, so you can reduce the risk of being scammed by fraudsters.
It's impossible to lose your Virtual Card - it's there in your Paysend Global Account app wherever you go, so you always have it at hand to make online purchases!
Paysend Global Account is the perfect payment option whether you're buying online or offline - download the app from the App Store or Google Play today to get started!