11 May 2021
Celebrating Eid-al-Fitr with loved ones through international money transfers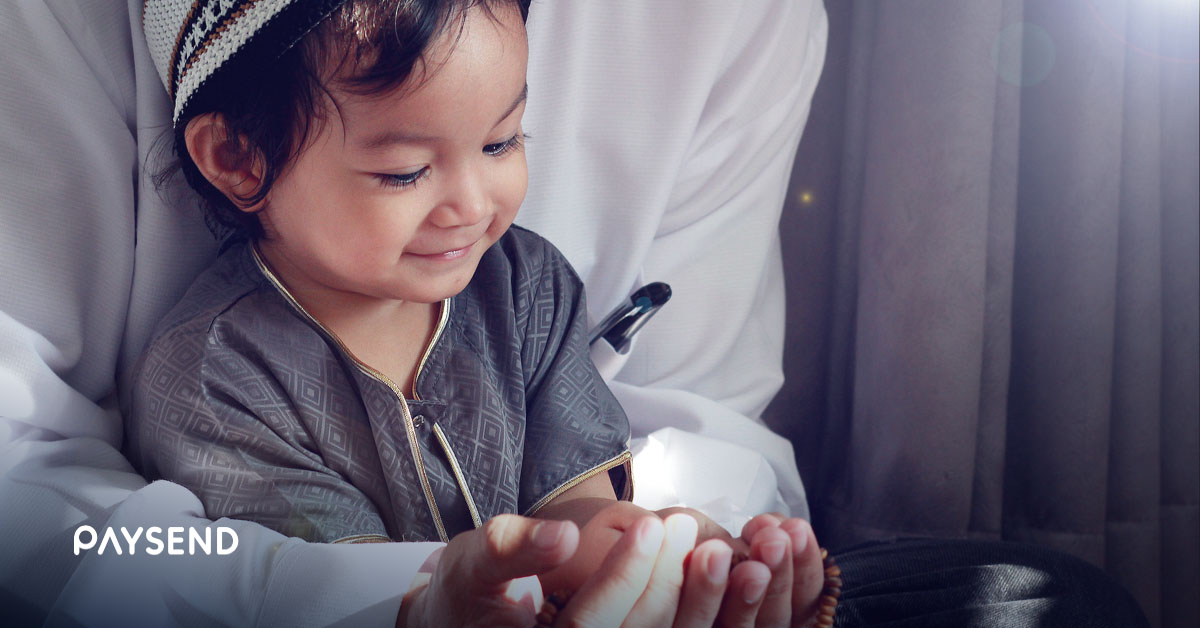 Many Muslim communities around the world are gearing up to end their month-long dawn-to-sunset fasting by joining together with family and friends to celebrate Eid-al-Fitr.
If you're one of the 3 million Muslims in America and have family and friends living abroad, it may be difficult to celebrate with loved ones during physical gatherings this year due to travel hesitations because of COVID-19.
Since it's our mission to help create a world without borders, we want to help you and your loved ones celebrate, even if at a distance. Here are some ways you can still celebrate Eid-al-Fitr with loved ones living abroad – virtually.
Break your fast and feast with loved ones
You've spent weeks fasting, but Eid-al-Fitr marks a time to break that fast while gathering with loved ones around one table to celebrate over a shared meal. If you're not able to travel internationally this year, you can still contribute to your family's feast through food delivery options. For instance, Uber Eats is available in more than 35 countries and offers an innovative way to order and have food delivered to your loved one's home.
Exchange gifts to show your gratitude
In many Muslim households, it's tradition to exchange sweet treats, gifts and more amongst family and close friends. While it may take days or weeks to ship gifts overseas, money sent internationally with Paysend can arrive with recipients in close to real-time and costs a flat fee of just $2 to transfer.
Despite the gift of money being one normally shared with children or younger family members, you can still use this method to show gratitude for all loved ones no matter their age.
Transfer money internationally to support the less fortunate
Despite the challenges last year presented, there are many things we can still be grateful for like friends, family, continued health and more. Eid-al-Fitr is a great time to reflect on all that we're grateful for, but it's also a time we can all take a step back and recognize those that may be less fortunate than ourselves.
As you celebrate Eid-al-Fitr with loved ones this year, we encourage our users to share their blessings with those less fortunate whether in the US or in your home country. You can show your support back home by transferring money abroad to a loved one while requesting the money go to a family in need or your charity of choice.
Gearing up to celebrate Eid-al-Fitr with your loved ones? Download* the Paysend mobile app from the App Store or Google Play to get started with international money transfers today. Eid Mubarak!
*Standard data rates from your wireless service provider may apply.