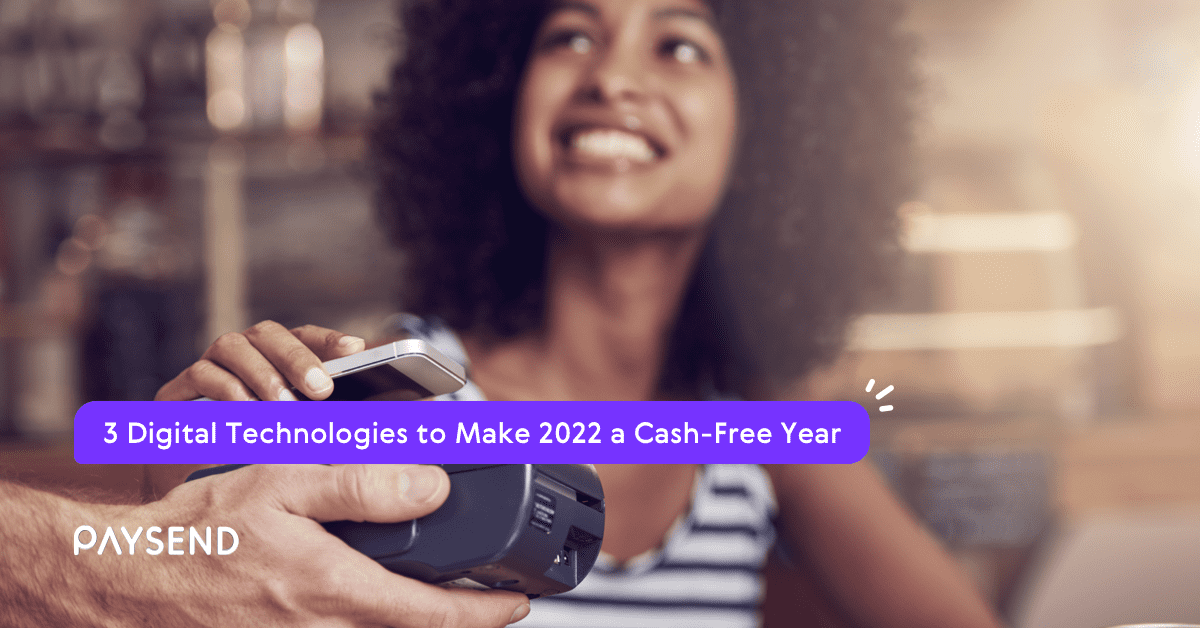 In 2021 there was no question about the sheer impact and acceleration of the digital transformation movement. Across many industries, people continued to turn to digital solutions for a number of everyday tasks like work meetings, ordering groceries and even managing their money. And 2022 is likely to be no different.
The new year holds promise of innovation, and we believe this to be especially true within the FinTech industry. Societies once used the process of trading goods as compensation, and then we turned to the use of paper money. Now, as we continue to move into a more digital-driven era, tangible cash is being traded in for the use of online money management solutions. In fact, about 30% of Americans don't use cash to make a purchase in their typical week, up 20% since 2015.
But if cash is becoming less and less preferred among consumers, what are they using to manage, save and spend their money instead?
1. Digital Banking
Between bank's closing their physical doors and people not wanting to leave their homes to avoid large crowds during the height of the pandemic, consumer preferences have changed and the way many manage money has evolved. In fact, nearly 65% of US consumers used online banking solutions last year.
From a global perspective, the use of digital banking tools has also helped in closing the gap in money equality for many that live in rural areas and underserved communities – where banks may be few and far between to make regular visits.
As we move into a post-pandemic way of life, consumers are still prioritizing the convenience they received when using digital solutions. When it comes to money management processes, consumers are likely to continue to choose digital banking solutions to go paperless and cash free in 2022.
2. Digital Wallets
While digital banking provides consumers an opportunity to manage and house their money, people also need a way to spend their well-earned funds without having to extract cash from the bank or an ATM. The idea of digital wallets has been in the works for many years with the move to cards over paper, then smart devices over cards.
This next level of transformation has brought us to the advanced option of using digital wallets. Through innovative fintech solutions, digital wallets offer simplified money processes and opportunities to expand equality and empower consumers to use their money when and how they see fit.
3. Digital Money Transfer Technology
Throughout the ages, especially in recent years, people needed a way to easily provide for loved ones even when living countries apart. With digital money transfer platforms like Paysend, people have an easy, fast and safe way to send money to loved ones internationally.
And through the power of international digital money transfers, money can be sent and received without ever having to take out or pick up cash.
Get started on making your New Year's resolution of going cash free a reality by downloading the Paysend Global Transfers app* from the App Store or Google Play today!
*Standard data rates from your wireless service provider may apply.