2021-10-12
National Savings Day: How digital money transfers can help you save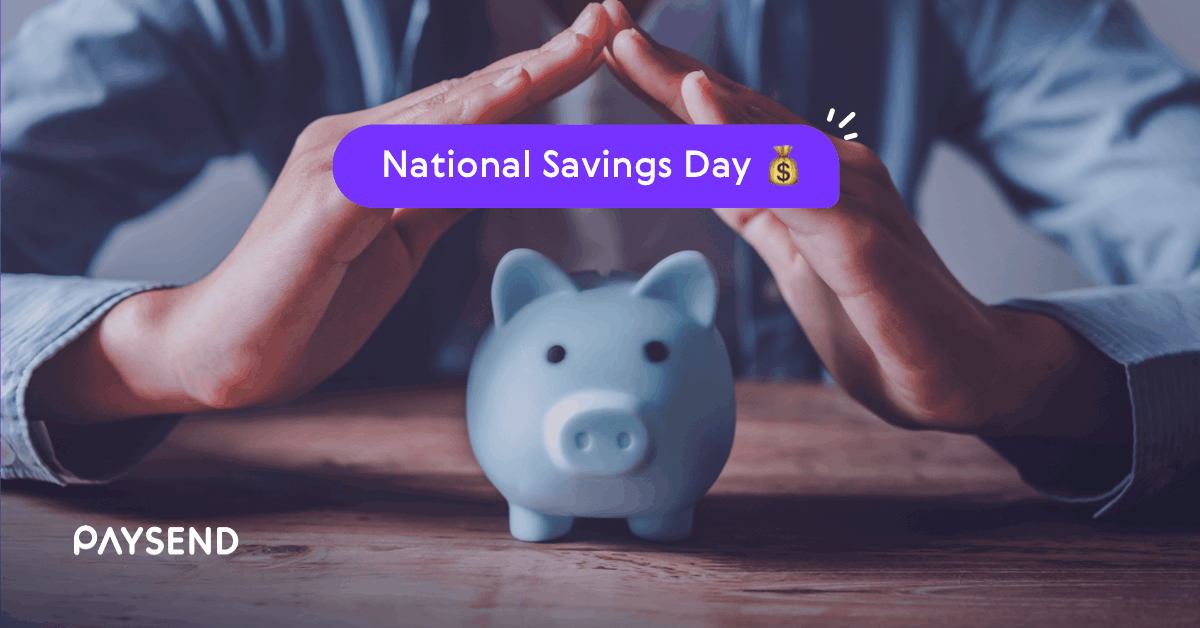 The COVID-19 pandemic has taught us a lot, including that our way of living can change in an instant. And while many people around the world tuck away money in the case of an emergency, others were not as well prepared for an economic decline as brick-and-mortar businesses closed and people adapted to digital ways of living.
The uncertainty of these events caused people to reevaluate their money management processes and focus on savings options in case of future events. In fact, since the pandemic, the national savings rate in the US has increased and is up to 12% as of April 2021.
We all need options to save, no matter our circumstances. That's why for this National Savings Day, we're sharing tips to help you save more this year.
Tip 1: Open a savings account
One easy way to ensure you don't spend the money you intend to save is by separating it from your everyday debit account. By opening a savings account, you may be able to more easily store away money in a safe and secure location with lesser temptation to spend. In fact, federal regulations limit how often you can withdraw or transfer from such an account each month.
Click here to consider some options for opening a savings account. Pro tip, some options may be associated with different benefits such as high yield rewards, low fees, quality customer service and more, so you may want to follow tip 2 to ensure your choice aligns with your needs.
Tip 2: Set yearly savings goals and budgets
Whether you already have or plan to open a savings account, having this type of account may not be enough to help many people actually save money. In fact, nearly 70% of Americans have less than $1,000 saved, even with a savings account. Instead of stashing away money on an irregular basis, setting annual savings goals can help you look at your overall financials and ultimately improve your money management practices.
Once your goals are set, you may want to look at your income and set a quarterly or yearly spending budget to help you map out how you might be able to reach your goals depending on your money priorities. Click here to get started on aligning your budget and goals for the year.
Tip 3: Spend less on digital money transfers
While less tech-savvy consumers may find bank services to be the best option for international money transfers, this method may include high fees and less convenient direct transfers. However, there are affordable and easy-to-use options like digital transfer platforms.
Instead of spending an average of 7% of the transfer cost to send money abroad through traditional methods, here at Paysend, we charge a flat fee of just $2 per transfer abroad to your loved ones.
Want to start saving on your digital transfers so you can reach your money goals for the year? Download the Paysend app* from the App Store or Google Play, or visit our homepage.
*Standard data rates from your wireless service provider may apply.