28 April 2020
6 best apps for free international calls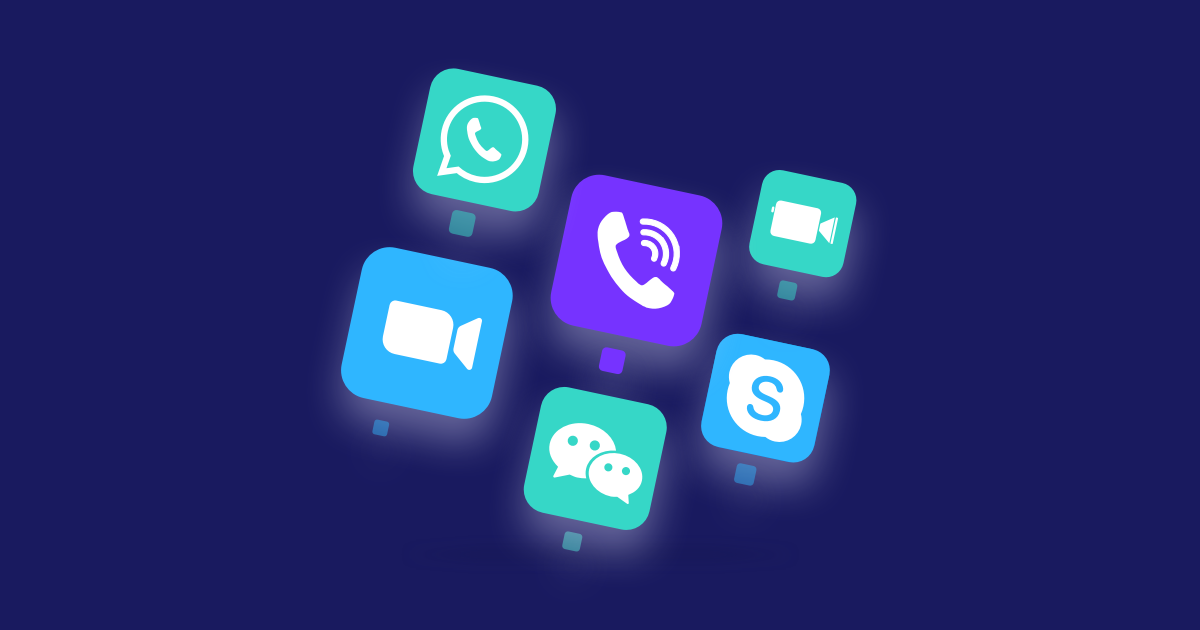 Current travel restrictions and countries in lockdown have made it nearly impossible to travel internationally, which makes it very difficult to stay connected with your loved ones living abroad!
Whether you're an expat, or a member of your family is living in another country, it's never been more important to keep up a strong support network that keeps morale high, even if you can't be together in person.
One of the best ways to maintain these connections is by making international phone and video calls. The only problem is, calling someone in a different country can be very expensive if you use your regular mobile network, and can be extortionate if you want to video call using your mobile data!
But don't worry - there are plenty of free apps that let you stay in touch with your loved ones around the world - all you need is a good internet connection! Here are 6 of the best:
Skype
Skype is available on Apple, Windows and Android devices, as well as on your desktop. All you need to sign up is an email address. With Skype, you can make video or voice calls for free, and you can even call regular mobile phones - although this will cost you.
WhatsApp
Although most people know Whatsapp for messages, it's also a great app to use for voice and video calling, which makes it a great all-in-one app for staying in touch with your colleagues, friends and family. You can have up to four people in every chat.
Zoom
Zoom has risen in popularity massively in the past few months thanks to the number of people working from home. It's usually just used for business calls, but it's also a very reliable way to chat to your loved ones around the world. You can talk for free for up to 40 minutes with a whopping 100 people on the call!
WeChat
WeChat is one of the world's most popular apps, with more than a billion users, mostly from China. It offers a number of services, including messaging, calls, payments and has many 'micro-apps' that let you do everything from playing games to booking holidays!
FaceTime
If you have an Apple device and so does the person you want to call, FaceTime is a voice and video calling app that you'll already have installed. When you've got wifi it's a free and easy way to stay in touch with friends and family.
Viber
Viber is a simple app that lets users make free calls, send texts, pictures and video messages to other Viber users. It currently has over 230 million users around the world, and is available on both mobile devices and computers.
Want to make someone's day even if they're on the other side of the world? Why not send the gift of money to your friends and family to help them through this tough time. Paysend is an online money transfer platform that lets you stay connected with those you love with fast, hassle-free and low-cost money transfers.
Head to our homepage to find out how much your recipient will receive when you send money with Paysend.