29 June 2020
A Guide to Studying in Germany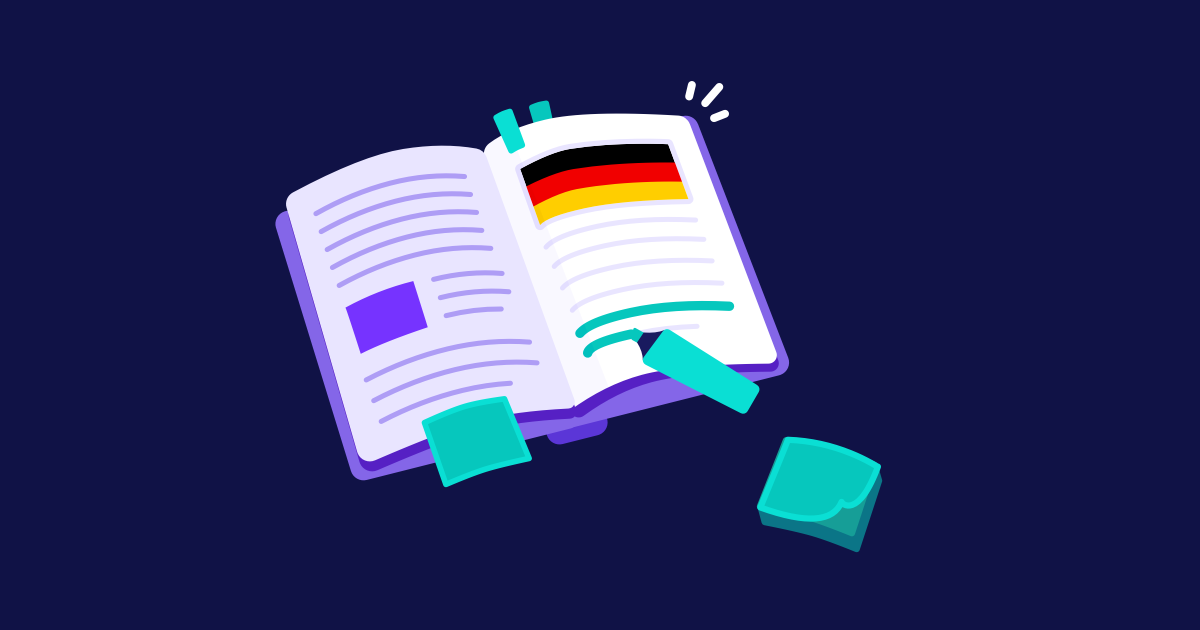 Not many people know this, but Germany offers free education to both domestic and international undergraduates. Unlike the US and UK, who charge increasing rates of tuition fees, universities in Germany offer either free courses or courses with incredibly low fees. German tuition fees were abolished in 2014 at all public universities, with students expected to cover just a small fee for enrolment and administration. This usually totals 250€ per semester.
Those considering studying in Germany for the reduced fees might need to move fast, as it's possible that the grass in Germany may not always be so green for international students. The south-west state of Baden-Württemberg reintroduced tuition fees in 2017 for students outside of the EU. With rumours that other states may follow this path, free education may be coming to an end in Germany. Many German private institutions are also reliant on tuition fees or foundations for funding. These facilities can cost over 20,000€ per year.
How much money do I need to study in Germany?
With free tuition costs for international students, your highest cost whilst living in Germany is usually rent. This varies depending on which university you attend, as some areas of Germany are far more expensive than others. With an average cost of 12,000€ per year in comparison to the country average of 10,200€, Munich is the most expensive German city to live in. Students can reduce their costs by living in a shared flat, which is very common in Europe. The average rent in a shared flat per person is 280€. There are also options at certain universities for student halls of residence which cost an average of 234€ per month.
According to DAAD, the other average monthly costs for students are:
168€ for food
94€ for transport
61€ for leisure activities
42€ for clothes
31€ for telephone, internet and TV licenses
20€ for work/study materials
Do I need to learn German to study in Germany?
It's not a requirement to speak fluent German to study in Germany. Over 800 bachelor and masters programmes in Germany are taught entirely in English, with many universities switching their instruction to English from German. International students can also apply for combination courses, which provide a mix of English and German for pupils. Alternatively, students can pick a German-speaking course if they wish, but be aware that this requires a minimum language proficiency level of B2.
Unlike UK universities with English, students applying for an international course in Germany are not required to show proficiency in the German language. In fact, students are expected to show their language skills in another international language which is most often English.
How much can students earn in Germany?
International students from outside the EU/EEA are permitted to work 240 half days or 120 full days per year in Germany. This includes voluntary work placements as well as paid work. International students are not permitted to work freelance or be self-employed whilst working their legal number of days. Students can earn a minimum wage of 8.50€ per hour and will have to pay taxes on monthly payments over 450€. Unless they are willing to sacrifice their grades, students tend to make just enough money to cover their basic living expenses.
Is studying in Germany difficult?
Despite German universities not being ranked as high as US or UK institutions, education in Germany maintains a high-quality standard. In fact, since the majority of universities are funded by the state, they offer a rigorous system which isn't reliant on tuition fees, unlike institutions in the UK. This means students are, arguably, held to a higher standard, as professors are more willing to fail students.
International students are often said to struggle at first with the transition to studying in Germany. In particular, the system can appear complex and the exam scheduling slightly unusual. Students have also commented on professors' lecture styles, suggesting the amount of work required outside of classes can be challenging. In German universities, lectures take more of a template form, where students are required to study in their own time to apply these concepts with their own knowledge.
Is Germany safe for international students?
Germany is generally considered a safe place to live, with safety statistics above the European average. In fact, when international safety data is taken into account, Germany comes out with low levels of crime compared to other countries. According to Safe Around, Germany is the 14th safest country in the world, making it a low concern for international students. The most common crimes to occur in Germany are theft and vandalism but even these are rare. Like its neighbouring country the Netherlands, the most widespread crime to occur in Germany is, in fact, bicycle theft. The cities with the lowest safety rankings in Germany are:
Hamburg
Koln
Berlin
Frankfurt
Dusseldorf
Do you need a visa to study in Germany?
If you're an EU national or citizen of Iceland, Liechtenstein, Norway or Switzerland, you don't need a visa to study in Germany. If you're not a citizen of one of these countries, you'll be required to apply for a student visa to receive education in Germany. Ordering a visa costs 60€ and can only be done with an admissions letter from an education facility in Germany. In other words, you cannot apply for a student visa before you have been offered a place or accepted to a German university!
When applying for a student visa, you'll generally need most of the following documents:
Birth certificate
Passport/pictures
Admission letter
Education transcripts
Proof of previous work experience and employment
Motivation Letter
Sponsor details (passport, proof, letter)
Proof of financial cover, at least 853€ from January 2020, to last every month
Applying for an extended residence permit once you're in Germany
Students with visas who arrive in Germany will have usually been given a 3-month visa. If you have been given this type of visa, you must apply for a residence permit once you reach the country. This can be applied for once you have registered your address with the Citizens' Services Office. After registering your address, the Citizens Services will transfer your details to the Immigration Office, typically within 3-4 days. You can then apply for a residence permit with the Immigration Office relevant to your country of origin.
The Immigration Office may give you a one or two-year residence permit. If you have a permit which does not cover the entire duration of your stay, you must extend it by returning to the Immigration Office before it runs out. You must be able to show your financial stability to the Office, otherwise, they will be unable to extend your residence permit.
From January 2020, students are expected to show 10,236€ in a blocked account in order to qualify for a permit extension. If you have secured a part-time job, work contracts and payslips can also be used as supporting evidence for a resident permit, but you will still need to evidence the remaining amount of the 10,236€ in your block account.
Sending and receiving money when you're in Germany
If you do decide to study in Germany, you'll need to set up a German bank account and transfer money from your home country - whether this is from your own account or that of a friend or family member.
Paysend is an online transfer platform that lets users send money to over 80 countries fast, and with very low fees. Take a look at how much you could save on your money transfers by heading to our homepage.