28 January 2019
From București to Londra and back again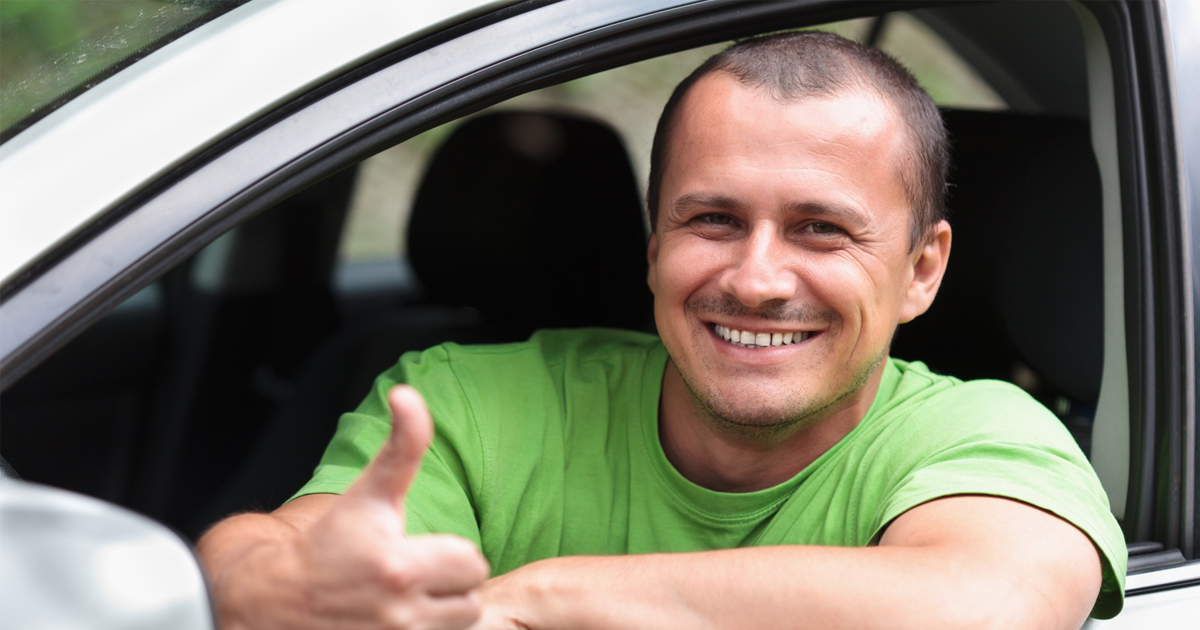 From books to movies the allure of big city life has found expression in multiple mediums and art forms. What is it about moving to a new place and sailing in uncharted waters that captivates us? What makes a city like London a beacon of opportunity and promise? Our best guess is that there's something here for everyone. Maybe that's what makes it unique, the fact that everyone in London is both a stranger and a local.
Dumitru Petrescu, 35, was born and bred in Romania but now calls London home. Paysend interviewed him about his life in London's hustle and bustle, and about occupying that intimate space between his country of origin and his city of adoption.
PaySend: Let's get right to it. Why London?
Dumitru Petrescu: Well, why not? (laughs). I came here because many of my friends and a few family members came before me. London was the place to be. I always tell people that Bucharest was like the front porch to the house and London was the house itself. It gave us economic prospects, a chance to experience other cultures, meet people, receive greater access to education, and to embrace something new and exciting.
PaySend: What was your first impression of this sprawling metropolis?
Dumitru Petrescu: Exactly that. That it was large and easy to get lost in. I found it intimidating at first, to tell you the truth. But there was also something real about it. I'm not sure I loved it, or even liked it here. It was difficult. The weather was as it always is: cold, dark, grey (I know that's a London cliché but clichés are often true). I didn't know many people, I lived with a few friends in a small flat in Whitechapel where the heating switched off as it pleased and where the windows had thumb-sized holes in them so that when it got cold it really got cold. I also missed home and my life in Bucharest. London was unlike anything I had ever known. It was diverse, fast-paced, competitive, stark in its architecture. It was the kind of place where you felt the sky might really be the limit.
PaySend: What did you do for work? Was a job easy to come by?
Dumitru Petrescu: My plan when I first moved to London was to work for a professional transportation company as I'm a really good driver and I love cars. I never considered attempting to become a black cab driver, because of what people told me about it.
PaySend: Which was?
Dumitru Petrescu: That it was incredibly competitive. That it required you to know virtually every street, square and mews in Greater London.
PaySend: And what was the hiring process like at transportation company you wanted to work for? Were they receptive, indifferent or hostile to the idea of hiring a recently arrived Romanian worker?
Dumitru Petrescu: I couldn't tell you, because I never applied to work for either of them. I moved to London at a time when Uber had just been introduced to the UK market and was expanding rapidly, so I leased a car with the help of a friend and began driving! It had its drawbacks, of course, but I enjoyed being my own boss and meeting people on my many Uber journeys, Londoners and tourists alike.
PaySend: Are you still an Uber driver now? Do you enjoy it?
Dumitru Petrescu: I am, and I do. Driving all day can be tiring and time-consuming. But there's something cool about it too, you know? I feel fortunate and at ease when I'm steering through the winding streets of London, taking people from the British Museum to the Thames, dropping them off in front of Harrods, or showing them the nightlife of Shoreditch and Dalston. I used to do something similar in Bucharest and enjoyed it for many of the same reasons, cruising past the Palace of the Parliament, through Herăstrău Park, around the National Museum of Art. There's no better way to know a place than to drive endlessly through it.
PaySend: So, what's next for you?
Dumitru Petrescu: I have this strange desire to open a Romanian restaurant here in London. I spent the first few years of my life growing up in Nicolae Ceaușescu's Romania, you know, where food rations were common and economic hardship was widespread and unrelenting. So, there's something almost redemptive about opening a restaurant honoring the food of my culture in a multicultural city like London.
PaySend: Tell us a bit about the Romanian community already present here in London. There are around 500,000 Romanian nationals in the United Kingdom, I'm guessing you would largely depend on them for customers, right?
Dumitru Petrescu: That's right. The Romanian community here in London is large and vibrant and in the past few years has increased rapidly, though I don't know if Brexit has lessened the number of incoming migrants. Burnt Oak is a well-known 'Little Romania' in London. There are Romanian grocery stores, patisseries and restaurants. The Brasseria Timisoreana, in particular, is a favorite of mine. It's kind of a home away from home. And of course we all send money back to Romania so it's been great to discover PaySend – it really helps me to save a lot on my international money transfer.
PaySend: And if someday the restaurant dream comes true, would you want to bring it to life in Burnt Oak?
Dumitru Petrescu: Possibly, but I see more excitement in bringing my culture to those that are unfamiliar with it. I could see myself opening a restaurant with rustic and traditional dishes like Ardei umpluți, pilaf, chiftele, baklava, and more somewhere in central or east London. There's something noble in bringing a taste of Romania to London. I won't stay here forever and will eventually go back to Romania at some point but first I'd like to prove myself and make the most of everything that London has to offer.
PaySend: Thank you for your time, Dumitru!