13 May 2020
Paysend's guide to becoming an expat in Ireland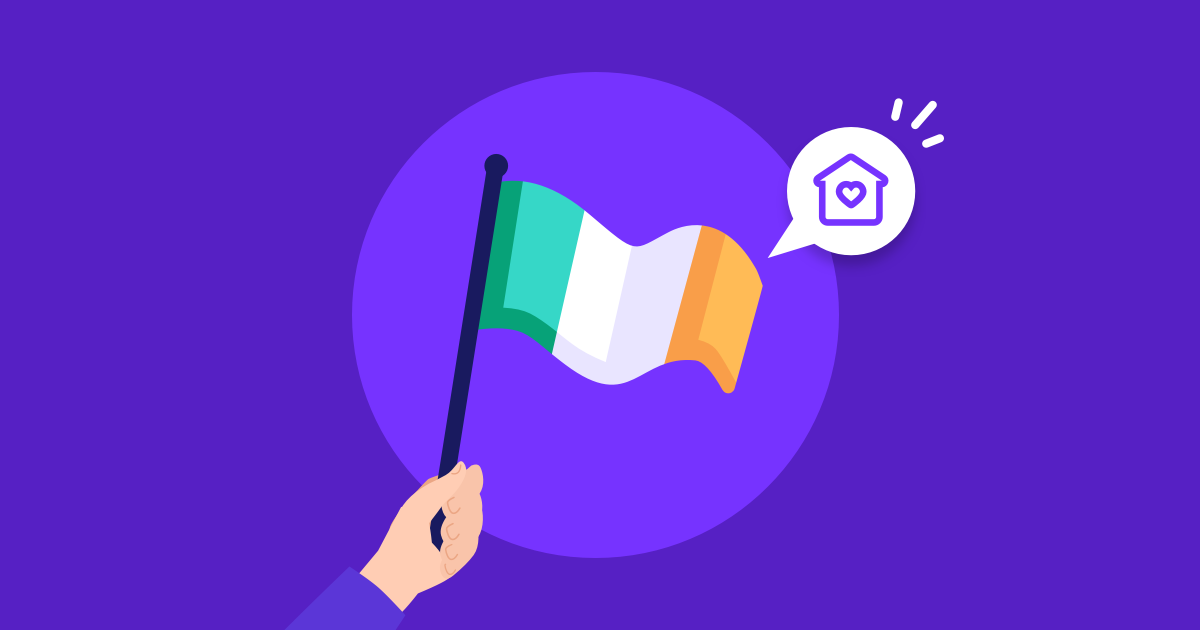 Want to know what life is like for expats in Ireland? This guide will cover lots of things that you may need to know before becoming an expat in Ireland, including the best places to live, the ins and outs of the healthcare system, and what education is like in Ireland.
After reading this guide, we hope you'll have all the info you need to decide whether Ireland is right for you!
The best places to live in Ireland
Deciding where you're going to live in Ireland should be one of the first considerations for prospective expats. This guide discusses the most popular locations for expats in Ireland, as well as exploring some of the less well-known destinations!
Dublin
As the most popular destination for expats in Ireland, Dublin has a lot to offer. A study by the international consulting group Mercer found that the capital city of the Republic of Ireland offers the best quality of life of any location in the UK and Ireland!
But what makes the capital such a great place to live? Well, for one thing living in Dublin is less expensive than in many other capital cities. According to the consumer database Numbeo, it's 63.46% cheaper on average to buy a city centre apartment in Dublin than in London, meanwhile consumer prices including rent are 8.36% cheaper.
As well as being relatively cheap, Dublin is an ideal location for expats because of the many job opportunities available. The city boasts thriving tech, media and finance industries, with plenty of high-profile companies to work for such as Accenture and Amazon Web Services.
What's more, the area itself is stunning! There are loads of beautiful sights to see in this part of Ireland, including Killiney Hill, the Matt Talbot Bridge, and the skyline as seen from the Marker Rooftop Bar.
Galway
Galway is a fantastic location for lovers of music and culture. There's no shortage of festivals to enjoy in this westerly city, with the Galway International Arts Festival, Cúirt (an international festival of literature), and the indie film festival Film Fleadh.
Like Dublin, Galway is also a great place to live if you work in tech and finance. Huge companies such as PwC, EY, and Avaya all have locations around Galway, and the tech industry in the surrounding area is growing rapidly.
The food on offer in Galway is second to none in Ireland. Loam, a sustainable fine dining restaurant in the city centre, was crowned the best restaurant in the country at the 2017 National Hospitality Conference and Awards.
Donegal Town
A historic town in the county of the same name, Donegal ('Fort of the Foreigners' in Gaelic) took its name from the Viking invasion in the 8th century and was used as a port during that period. History enthusiasts can visit various castles in the area – you can even stay in the nearby Lough Eske Castle, which is now a five-star hotel!
The county boasts a beautiful coastline, with lots of sandy beaches and striking views of the Atlantic. Crohy Head Sea Arch, a remarkable sea stack situated around an hour's drive from the town, is particularly worth a visit.
Fans of fishing, horse riding and golf will also love the area. Lough Eske is often cited as one of the best locations for angling in Ireland. There are facilities for both indoor and outdoor horse riding, and there is an 18-hole championship golf course just 6 miles outside of the town.
Adare
If quaint little villages are more your thing, then look no further than the quiet yet attractive Adare in County Limerick. The village is known as one of the most beautiful in Ireland and features lots of iconic thatched-roof houses. It's not short on grandeur either, with stunning buildings like the Adare Manor close by.
Despite its small size, Adare has a lot to offer in terms of local cuisine. The area has earned the title of "gourmet village" of the Mid-West, boasting both fine dining establishments and traditional, hearty Irish food. Whether you're looking for a sophisticated meal out or some fresh, local fish and chips, the village has got you covered!
There are plenty of other things to do here, too. Limerick Racecourse is worth a visit to check out the horse racing and live entertainment. For those who are into more relaxing pursuits, there are also several facilities offering luxury spa treatments in the area.
Once you've chosen somewhere to live in Ireland, if you're looking to buy you should check out our guide on moving to Ireland to find out about the process of buying property there.
Healthcare in Ireland
A 2015 study ranked the Republic of Ireland's healthcare system 13th in the world (in the same study, the UK was ranked 30th). In addition, the public tend to be happy with the level of treatment they receive, with 85% of outpatients reporting that they were satisfied with their treatment.
Whilst the standard of healthcare is high, there are some treatments that most people must pay for. A visit to A&E costs €100, whilst general hospital stays cost €80 per day (up to a maximum of €800 in an eight-month period). Trips to a GP cost between €45-75, except for students and pensioners, who are offered a lower rate in some locations.
Some people are exempt from these charges, however. Irish Medical Card owners have access to free medical care, dental care, opticians, and prescriptions. Retirees, low earners, and those on welfare all qualify for this, as well as those with certain conditions (for example, children with cancer).
Education in Ireland
The education system
The education system in the Republic of Ireland is split into three levels: primary (first-level) education, secondary education, and higher education. Children must attend primary school from the age of six. At the age of 11 or 12, they progress on to secondary education.
Secondary education consists of two cycles, the junior and the senior cycle. The junior cycle lasts for three years whilst the senior cycle can be either two or three years depending on whether an optional transition year is taken following the junior examinations.
At the end of the secondary education phase, students are required to take one of three state examinations. The Established Leaving Certificate is the standard route and prepares students for university-level education. Those who are looking to enter the world of work take the Leaving Certificate Vocational Programme or the Leaving Certificate Applied Programme.
The Irish education system is considered to be of a very high standard. The World Economic Forum's 2016 Global Competitiveness Report found that Ireland had the joint 6th best schools in the world.
Universities in Ireland
Higher education refers to universities, colleges, and institutes of technology in Ireland. Rather than completing mainstream degrees, many young Irish people choose to study technical programs in a range of different areas (these can either be certificates, diplomas, or even alternative degrees).
There are several top universities in the Republic of Ireland. Dublin is renowned for prestigious institutions such as Trinity College Dublin and University College Dublin, but the National University of Ireland in Galway is also an excellent university.
As a resident in Ireland, university courses are available for free (although there is a €2,500 per year fee for student services). Non-EU students coming to Ireland will have to pay between €9,000 and €45,000 a year to attend university, whilst EU students are charged between €3,500 and €8,000 a year depending on the institution.
Hopefully this guide has provided you with the information you needed about becoming an expat in Ireland!
Sending and receiving money when you're in Ireland
If you do decide to move to Ireland, you'll probably need to regularly send and receive money between your Irish bank account and an account in your home country - whether this is your own account or that of a friend or family member.
Paysend is an online transfer platform that lets users send money to over 80 countries fast, and with very low fees. Take a look at how much you could save on your money transfers by heading to our homepage.