11 May 2020
Paysend's guide to moving to Ireland - visas and buying property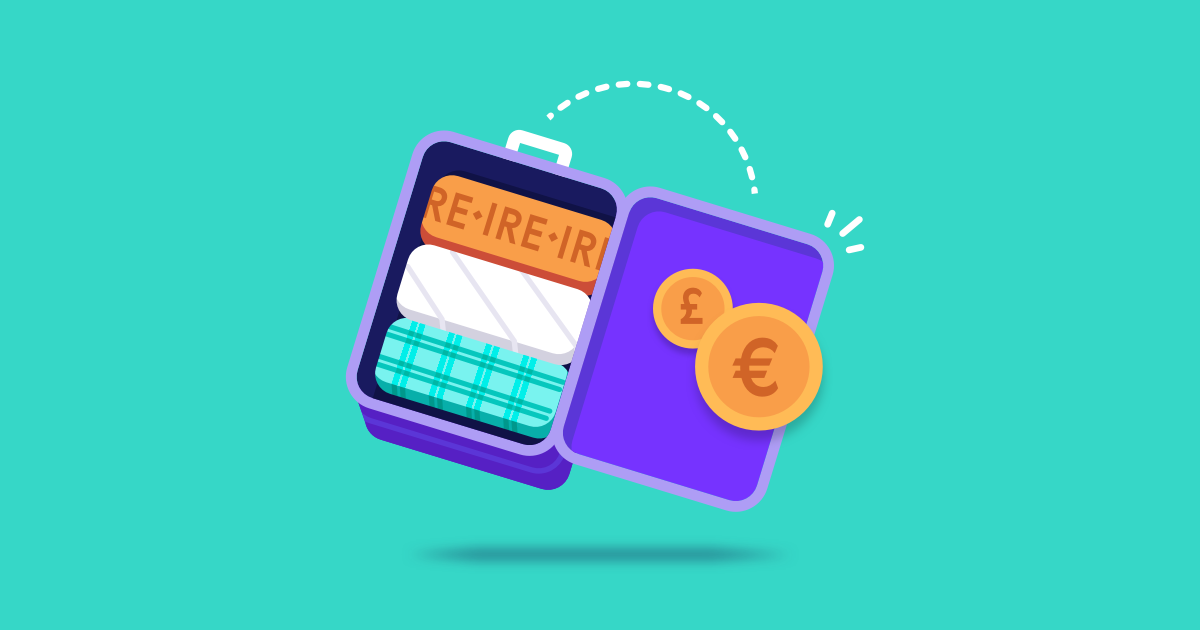 Considering moving to the Republic of Ireland? This guide will explain everything you need to know before you do, including which visas you'll need, the job opportunities on offer, and the process of buying a property.
Please note that this guide refers to the Republic of Ireland – different rules apply for Northern Ireland, which is in the UK!
Irish visas
If you want to move to the Republic of Ireland, you may need some form of visa depending on the reason for your move and your country of origin. EU nationals and those coming from the European Economic Area (EEA) don't require a visa or a work permit.
You'll need a visa and a work permit if you come from a country outside of the EEA. These are handled by two different government departments, meaning you'll have to complete two separate applications.
Those who intend to stay in Ireland for longer than three months need a category 'D' visa. To check out the full details of the documentation you need based on your length of stay and country of origin, visit the government site and fill in your details.
Once you know which visa you're applying for, you can begin the online application process. There's a fee of €60 for applying and you'll need to submit a paper application along with the required documentation to your local Irish embassy. In total, the process usually takes about eight weeks.
Work Permits
For those wishing to work in Ireland during their stay, there's a separate process to apply for a work permit (again, this is only applicable if you're coming from a country outside the EEA). Irish work permits are handled by the Department of Business, Enterprise and Innovation.
The application process varies depending on the type of industry you're in. If your job is not listed on the Critical Skills Occupations List, you'll need to apply for a General Employment Permit. These initially last for two years but can be renewed for a further three, after which point you can apply for residency.
In order to apply for a General Employment Permit, you must have secured a job position in Ireland with a salary of at least €30,000. A permit lasting up to six months costs €500, whilst a permit for up to two years costs €1,000.
If you've secured a two-year role in one of the positions outlined in the Critical Skills Occupation List, then you can apply for a special Critical Skills Employment Permit. The main benefit of doing this is that you can apply for residency after just two years.
In addition, General Employment Permit applicants are subject to a Labour Market Needs Test whereas Critical Skills Employment Permits are not. There's still a fee of €1,000 however, and you also need to have secured a job with a salary of at least €30,000.
Jobs in Ireland
As we've already noted, you'll need a job lined up in Ireland before you can apply for a work permit. But what kind of opportunities are available in Ireland and where are the best places to look for jobs?
Critical Skills Occupations
If you're lucky enough to have worked in a job on the Critical Skills Occupations List, then you can feel confident in the knowledge that you're in high demand professionally in Ireland. The list typically includes roles for engineers, IT specialists and medical professionals, although the list includes many other job types.
There are lots of opportunities for those in IT, media and finance in Dublin, Ireland's capital. This is a great place to start your job search given that Dublin is cheaper than other capital cities like London. Dublin also offers the best quality of life in Ireland and the UK according to the international consulting group Mercer.
General Employment
Outside of the Critical Skills Occupations List, there are a number of industries that are thriving in Ireland. Whilst environmental health professionals are the only green sector workers who feature on the list, the renewable energy and environmental technology industries are rapidly growing in Ireland.
Similarly, only industrial pharmacists feature in the list despite the fact that the Irish pharmaceutical and medical technology industry is growing. There are lots of job opportunities these sectors, even if the roles aren't included in the Critical Skills Occupations List.
Buying property in Ireland
Costs of buying property
Before you think about where you want to buy a house in Ireland, it's a good idea to have a full understanding of the costs involved. In addition to the cost of the house itself, there are solicitor's fees, land registry fees, search fees, valuation fees, and stamp duty.
These costs can add up. Solicitor's fees and land registry fees will vary depending on the value of the house. On average, valuation fees in Ireland come to around €200. For houses under the value of €1 million, a 1% stamp duty tax applies (this rises to 2% for houses worth over €1 million, although only the excess value above €1 million is taxed at the higher rate).
The process of buying a house in Ireland
Once you've decided that you've got enough money to buy a property in Ireland, you can start looking for houses. For a detailed breakdown of the best places to live in Ireland, take a look at our guide for expats in Ireland.
When searching for a house in Ireland, it's worthwhile doing extensive research online. There are lots of sites dedicated to helping you find the right estate agents or property in the area that you're interested in.
Most expats choose to buy a house through an estate agent to make the process as smooth as possible, but there are other potentially more cost-effective options open to you. Some people, for example, choose to buy a house in Ireland through a public auction.
Once you've found a place, negotiated a price, and signed the contract, your solicitor will carry out a few checks on your behalf. They'll determine exactly what's included with the property in terms of the existing fittings and make sure there are no issues with the seller, then draft a Deed of Conveyance.
Having signed the Deed of Conveyance, you'll pay the initial fees to the seller's solicitor and receive the appropriate documentation and keys for your property.
Driving in Ireland
It's important that you understand a few things about driving in Ireland before you choose to move there. Firstly, cars drive on the left-hand side of the road just as they do in the UK.
You can use your home country driving licence for the first year of being in Ireland. If you take up residence in Ireland after this point, then you'll have to exchange your current licence for an Irish one.
To do this, you'll need to apply to the National Driver Licence Service (NDLS). The NDLS will require you to produce identification, complete a form, pay a fee, and submit your old licence in exchange for an Irish one.
It's also essential that you note the normal speed limits in Ireland, which are 50kph in residential areas, 80kph on regional and local roads, 100kph on national roads, and 120kph on motorways. There are toll roads throughout the country – bring change to avoid getting caught out, as these don't take card payments!
Sending and receiving money when you're in Ireland
If you do decide to move to Ireland, you'll probably need to regularly send and receive money between your Irish bank account and an account in your home country - whether this is your own account or that of a friend or family member.
Paysend is an online transfer platform that lets users send money to over 80 countries fast, and with very low fees. Take a look at how much you could save on your money transfers by heading to our homepage.