2021-06-28
How to become a digital nomad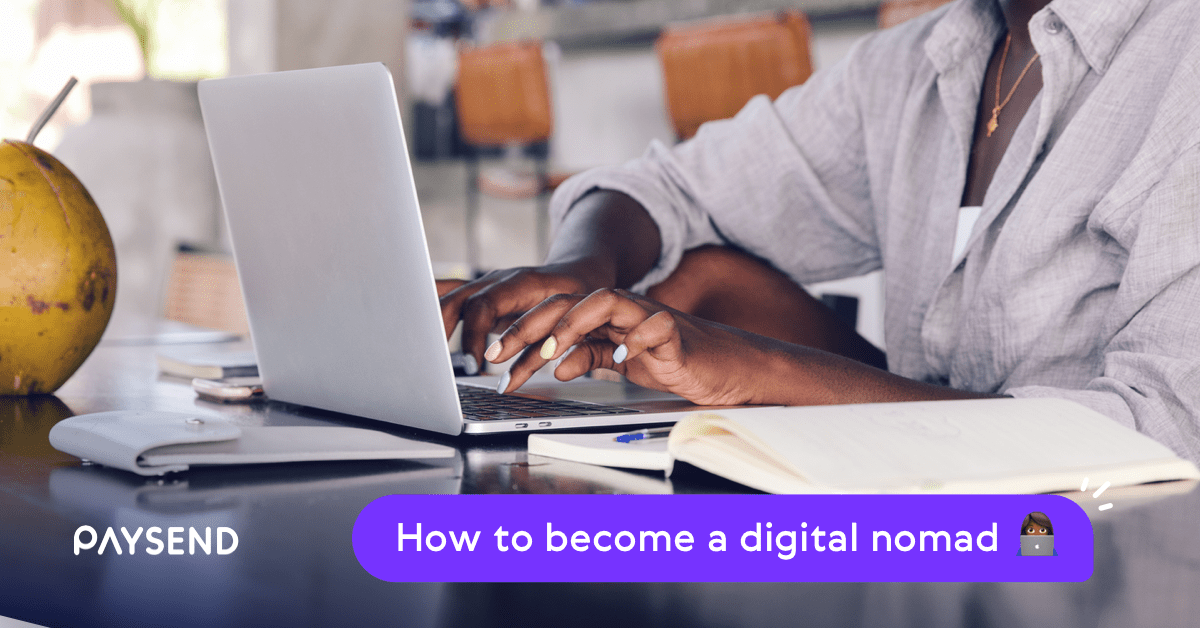 Digital nomads are professionals, experts and creatives in their field and at their core wanderers, travel is in their blood and they thrive on adventure.
A digital nomad finds his or herself independent of location, often working as a freelancer from the comfort of their laptop with the ability to carve out a successful career whilst exploring the world!
They are not restricted by the regular protocols of office working and though they may adhere to 8-5 or 9-6 working hours, they are not obligated to reside in any one destination, bound only by their curiosity and passion for exploration.
Whilst some of us may require structure and familiarity, family responsibilities tying us to one location for most of the year, a digital nomad hangs their hat wherever they see fit and are comfortable in their own company.
To develop a successful career as a digital nomad, it is important to remember that moving from place to place, from city to city takes discipline and balance! Here are some key aspects to think about when becoming a digital nomad…
What do you offer?
It is first and foremost essential to be a skilled and experienced professional in your field. Without the resources that one might take for granted in the office or when working from home, on the road, it is important to be adaptable and resourceful, prioritising the ability to upskill by continuing to learn and develop your craft online.
Networking and branding
Successful nomads understand that by keeping themselves relevant they increase their chances of employability, by creating a reliable network of connections, promoting their value online via work profiles and social media and developing a sophisticated portfolio. This is exceptionally important when freelancing!
Don't blame your tools!
These days most roles require a certain level of technological expertise, expert tools are fundamental when delivering a high-quality product. Investing in state of the art software and programmes will allow you to perform tasks to the best possible criterion, blowing away competitors.
Know your worth
Knowing your worth means not only being aware of your level of expertise but ensuring that you are charging accordingly. Many freelancers vary in the way that they invoice their work, whether you are charging by an hourly, daily or weekly rate, be sure to do your due diligence in researching role-based earnings and communicating this clearly to potential employers.
To get you inspired, here is a list of some of the most popular job descriptions for a digital nomad:
Technology-based roles:
Programmer
Designing and developing software systems, writing computing code and maintaining operating systems.
An exclusive and sort after bunch, companies turn to these guys when wanting to develop new software and apps for their brand.
Since coding language often seems like senseless jargon to those of us who are… uninitiated, they are normally left to their own devices!
Website Developer
Website developers are simply put, digital artists. With a good base of coding knowledge, web developers build, maintain and fix online platforms, employing the use of either coding or content management, operating on systems like WordPress.
With good taste and an eye for stylish and sleek web browser, web developers build the web layout and create various functions to streamline platforms ensuring the fluid functionality of a site.
Marketing based roles:
SEO Specialist
SEO or Search Engine Optimization is the ability to employ keywords and phrases to connect and create traffic for sites and products. This skill set is nuanced and ambiguous, but incredibly important when marketing online via social media platforms.
SEO is an attractive short copy and without it, business websites would be unable to connect to their customers and users via search engines, optimized using backend administration tools to attract traffic.
To master this skill takes time and research as well as a natural command of language and writing skill.
Social Media Marketer
This leads us to an affiliate job spec that employs the use of SEO text, in tandem with content creation. Social media is the MVP of building brand exposure and interest, it is an integral method of building a relationship with users whilst also receiving critical feedback and managing an online presence.
Scheduling and creating social media posts and delivering on-brand content and language in order to create a bespoke appeal and voice for your product.
Though it is important to have an intrinsic understanding of your company's message and audience, the role can be executed to a high standard remotely.
Support Roles:
Customer/Technical support representative
No matter what the product it will always be necessary to create a space for feedback and support to be recognised and managed.
A customer support representative, employed either by an agency or internally, is responsible for being a touchpoint and line of communication for customers when dealing with issues, questions and feedback.
Working directly with the clientele you must be resourceful and adaptable, with the ability to communicate calmly and effectively under pressure whilst knowing your product inside and out.
Support forums such as these contribute to the overall performance of a product, working to have a positive impact on the company's image.
Language Teacher
Nothing says an international nomad like an expert language teacher. Managed easily and effectively over online video calls, working remotely offers teachers a chance to build up a larger client base and schedule lessons outside of traditional working hours!
Always in demand, language teachers not only work closely with people from all walks of life but carry out worthy and rewarding work that serves to build relationships.
Moving money whilst overseas
Our fantastic app features now give you the opportunity to complete transactions using both your physical Paysend Mastercard and in-app virtual card whilst overseas, as well as the ability to hold different currencies in your multi-currency wallet to spend like a local!
For UK customers, Paysend provides faster payments coupled with a personalised sort code and Paysend account number, allowing you to receive and send funds overseas quickly and hassle-free.
We allow you to add and view all your existing bank accounts in the UK on our Paysend app, providing you with balances and statements for the last 90 days, allowing you to stay on top of your finances whilst on your travels!
Here at Paysend we want to help you transfer funds safely and securely all over the world from wherever you may be!
Download the Paysend app from the App Store or Google Play, or visit our homepage.