2021-07-20
How to send money from the US to China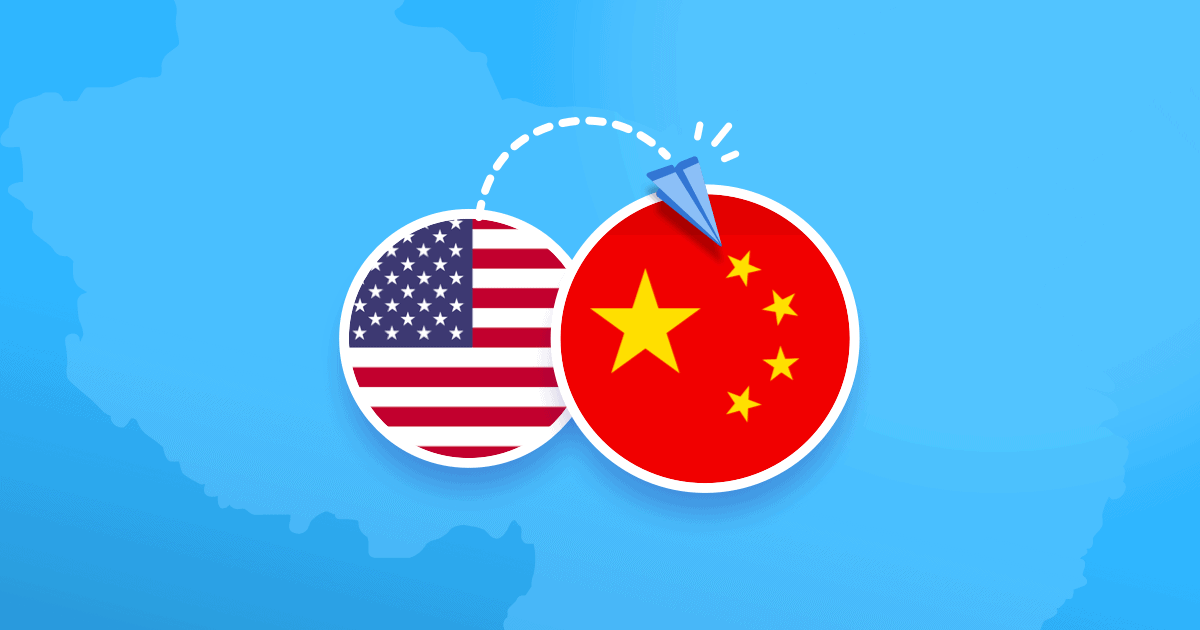 With a population of over 1.4 billion people, China is a thriving economic hub steeped in ancient history and tradition, boasting a diverse workforce and architectural wonders.
An estimated 5.4 million Chinese citizens are currently working and living in the United States, often sending money home to their families and loved ones and giving back to their communities.
Chinese citizens residing in the US want a fast, secure and affordable method of sending money home. Below, we explore the options available.
How can I send money to China?
When sending money to China from the United States, the first decision is whether you wish to transfer funds online or offline.
Traditional money transfer services, such as banks, may require an in-person visit and may take several working days to process. These services may be a good option for people that need extra help with their transfers or that don't have easy access to online services.
Online methods are user friendly and affordable and fast. An optimal online money transfer provider can ensure you are able to move money at a low cost and benefit from competitive exchange rates.
That's where we come in! At Paysend, transfers are quick, affordable and hassle-free, making it easy for you to send money to China from the US.
As a Paysend user, you are able to transfer money from the comfort of your own home using your smartphone or laptop. From there, Paysend delivers money to your recipient in CYN directly to Mastercard® and UnionPay cards and to bank accounts via Alipay.
How much does it cost to send money to China?
Sending money to a card account in China only costs $2 USD, no matter the amount you are sending!
How much will my recipient receive?
Paysend delivers competitive exchange rates, which, along with our low fees, means that we provide an affordable money transfer option to China from the US. You can find out exactly how much your recipient in China will receive in Renminbi here.
How long does it take to transfer money to China?
Money sent to China using Paysend in most cases only takes a few seconds to process, depending on the recipient's bank processing time. 90% of our transfers arrive in close to real-time!
Download the Paysend app from the App Store or Google Play to transfer funds, fast, simply and affordably to China from the US.
Standard data rates from your wireless service provider may apply.