31 May 2021
How to send money to Malaysia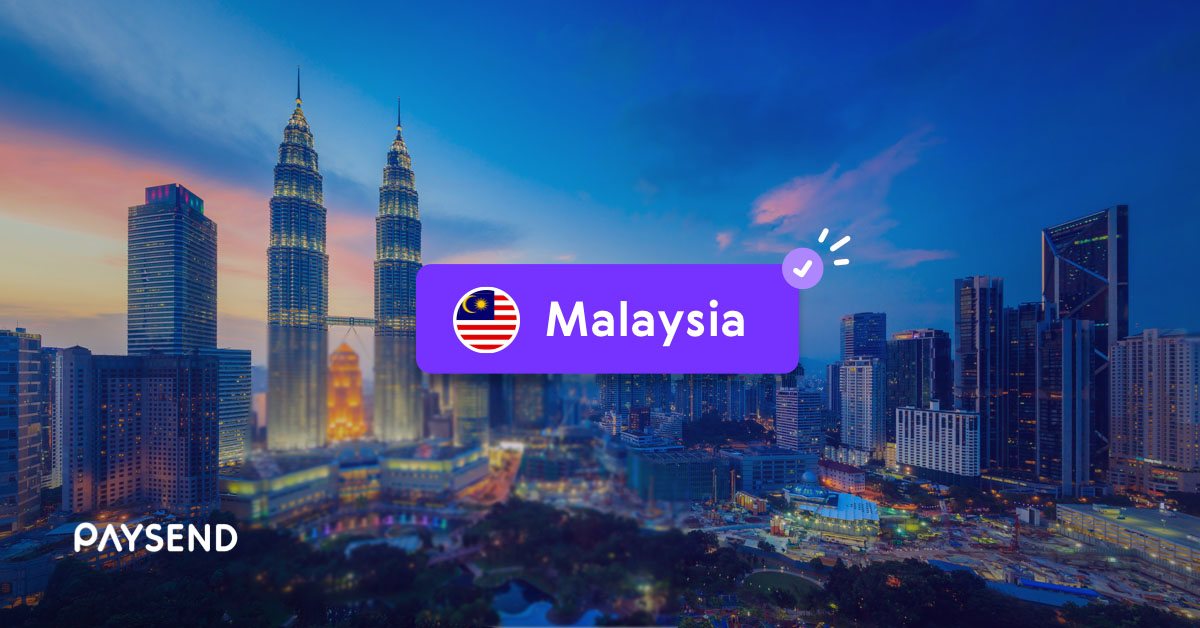 An estimated 1.4 million Malaysian citizens are currently living and working abroad across the world, they can be found in the UK, Europe, the US and in Asia, in countries India and China as well as New Zealand.
What's the best way to send money to Malaysia?
When sending money to Malaysia your decision is determined by whether you wish to transfer funds online or offline.
Traditional money transfer services, which include high-street banking, are often expensive as a result of large fees, and in many cases, a slow process over several working days.
Online methods however are user friendly and affordable as well as being in most cases instantaneous. An optimal online money transfer provider can ensure you are able to move money at a lower cost, benefiting from great exchange rates.
This is where we come in! At Paysend transfers are completed quickly, affordably and hassle-free, allowing you to send money to Malaysia from over 100 countries in the world. Paysend's clear and simple app has over 3 million users and is growing at a rate of approximately 6,000 new customers per day!
Moving money from the comfort of your own home using your smartphone or laptop directly to a debit or credit card in Malaysia.
How much does it cost to send money to Malaysia?
Sending money to a card account in Malaysia has a fixed-rate cost of just £1, $2 or €1.50, no matter the amount! Whether you are wanting to transfer €5 or €500, it will cost just €1.50.
How much will my recipient receive?
Paysend delivers excellent, competitive exchange rates, which along with our low fees mean that we provide one of the cheapest money transfer options to Malaysia in the world. You can find out exactly how much your recipient in Malaysia will receive in Ringgit here.
How long does it take to transfer money to Malaysia?
Money sent using Paysend to Malaysia in most cases only takes a few seconds, depending on the recipient's bank processing time. 90% of our transfers arrive in 15 seconds or less!
Download the Paysend app now to transfer funds, fast, simply and affordably to Malaysia.