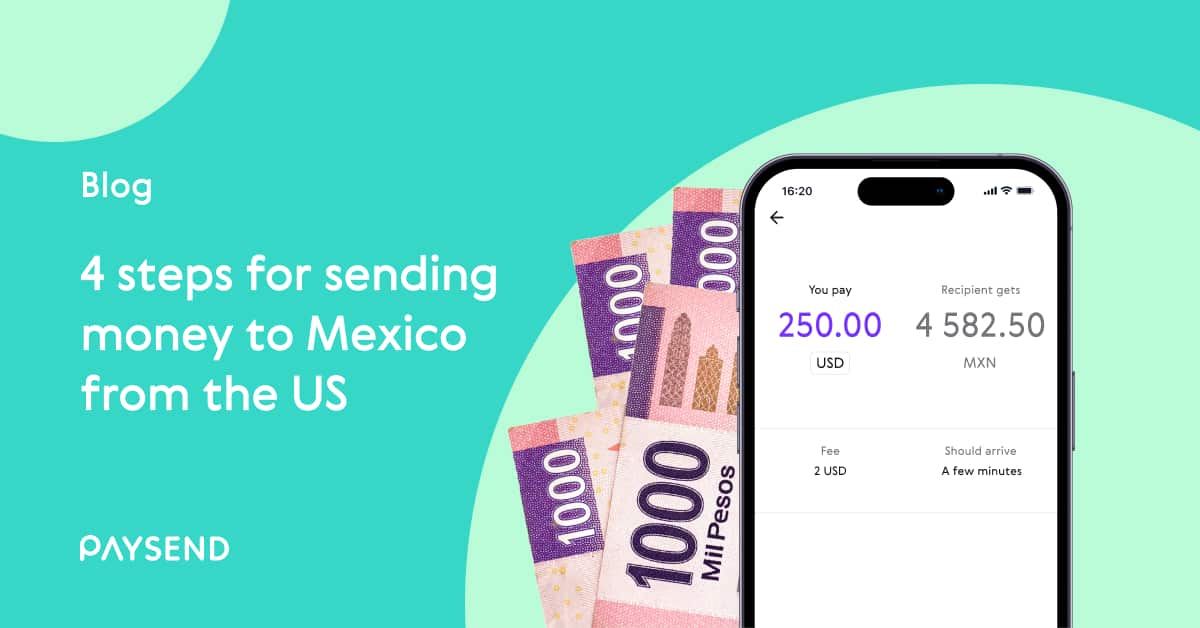 In 2021, there were about 10.7 million Mexican immigrants living in the US. And in looking for opportunities to improve their lives, some of these immigrants had to make the difficult choice to move from their home country, parting with their friends and family for long stretches of time.
Thankfully, with innovative technology, you are able to remain connected with loved ones, despite physical distance, whether that's emotionally, mentally or financially.
Financially supporting loved ones through digital remittances
Between paying for medical bills, housing, food, schooling and more, people all over the world are doing what they can to earn a proper wage to meet their living needs. We hear from our customers that in addition to their own needs, they are often caring for loved ones back home by offering financial support to cover the basic necessities.
To do this, they need a reliable, easy and safe money transfer option that gets funds to their recipient when they need it. While traditional banks or remittance outlets have been a go-to in the past, digital money transfer services like Paysend are changing the game, making the process quick, convenient and secure without ever having to leave your home. In fact, with Paysend, all you need is a smart device and the following four-step directions, and you can start sending money to Mexico in just minutes.
Send money to Mexico in 4 easy steps
By making it easy, quick and affordable to send money, Paysend can help you better support loved ones living in Mexico. In fact, one customer said, "I love Paysend so much because it allows me to make immediate transfers at the exchange rate that I see on the Internet."
Here's how it's done in just four easy steps:
Step 1: Download the Paysend Global Transfers app* from the App Store or Google Play and create an account.
Step 2: Once set up, select send money, choose Mexico as your receiving country and enter the amount you wish to send.
Step 3: Enter your recipient's card, bank, or wallet details then select how you want to transfer money such as through your bank account or a card account.
Step 4: Click "confirm."
Just like that your money transfer will begin processing. What's more, your recipient won't have to wait long to start spending as 90% of our transfers arrive in 15 seconds or less.
Want to learn more about Paysend and what we can do for you and your loved ones living in Mexico? Check out this blog for our list of most popular FAQs.
*Standard data rates from your wireless service provider may apply.
Google Play and the Google Play logo are trademarks of Google LLC.
Apple and the Apple logo are trademarks of Apple Inc., registered in the U.S. and other countries. App Store is a service mark of Apple Inc., registered in the U.S. and other countries.