10 March 2020
How to send money to Vietnam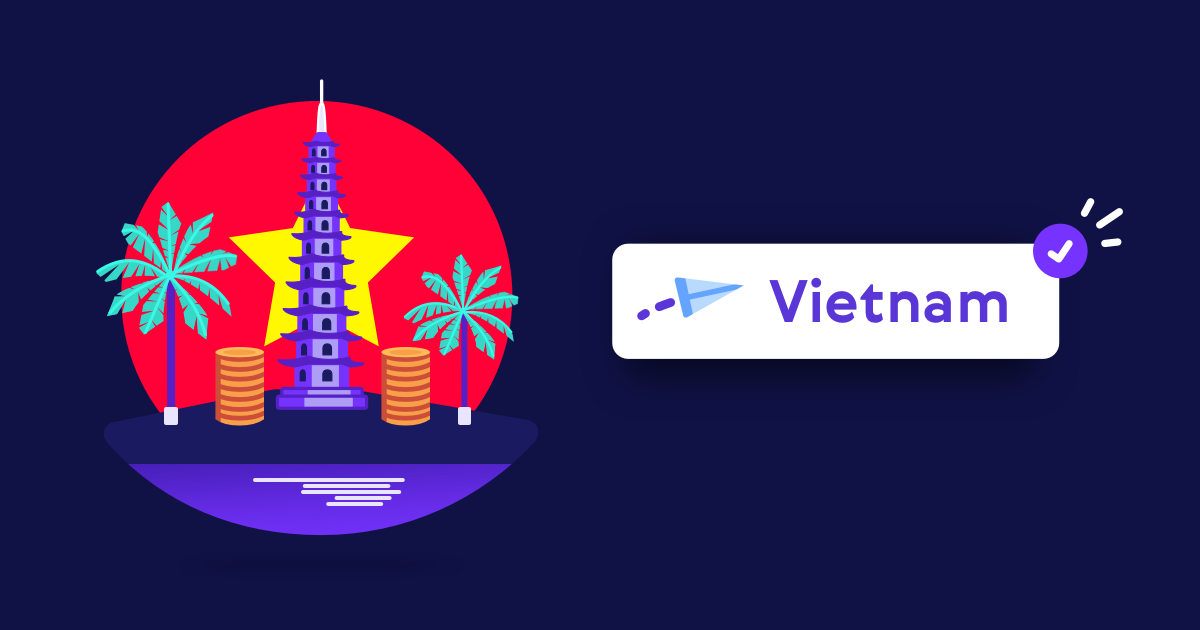 The term 'Việt Kiều' is used to describe Vietnamese people living and working outside of Vietnam - of which there are around 4.5 million.
When sending money to friends and family in Vietnam, Vietnamese expats need fast, simple and reliable money transfer services so that their recipients can receive the most money possible and with the least hassle.
How can I send money to Vietnam?
Traditionally, to send money abroad you'd need the help of a cashier at a high-street bank, remittance shop or post office. But now, you can save yourself time and beat the queues by using an online transfer service.
What's more, you'll be surprised at how much money you can save yourself by using an online platform to send money to Vietnam.
Paysend offers a low-cost way to send money to Vietnam from the UK. Transfers with the Paysend Global Transfers app are fast and easy.
Paysend is an FCA-regulated service which has over 1.5 million users, and Vietnam is one of our top destinations for money transfers. With Paysend, you can choose to send money either to a bank account or directly to a credit or debit card.
How much does it cost to send money to Vietnam?
Using a bank to transfer money usually means you'll be charged large fees to send money abroad.
With Paysend, you can send money directly to a credit or debit card in Vietnam for just £1 or €1.5 (or equivalent, depending on where you're sending it from). This means that if you want to send £200 or £2,000 from the UK to a card in Vietnam, the fee will always be just £1.
If you want to transfer your money to a Vietnamese bank account there are no transfer fees when you send money using the Paysend platform!
How much will my recipient receive?
Paysend uses very competitive exchange rates, and combined with our low fees, this means that we provide some of the cheapest money transfers to Vietnam. You can find out exactly how much your recipient will receive in Vietnam by visiting our homepage.
How long does it take to transfer money to Vietnam?
Money sent using Paysend will usually reach the recipient in Vietnam within a few seconds of being sent, although it could take up to three days working days if your recipient's bank isn't quite as quick as us at processing payments!
Download the Paysend app now to start sending money cheaply and quickly to Vietnam.