15 June 2020
How to send money via Western Union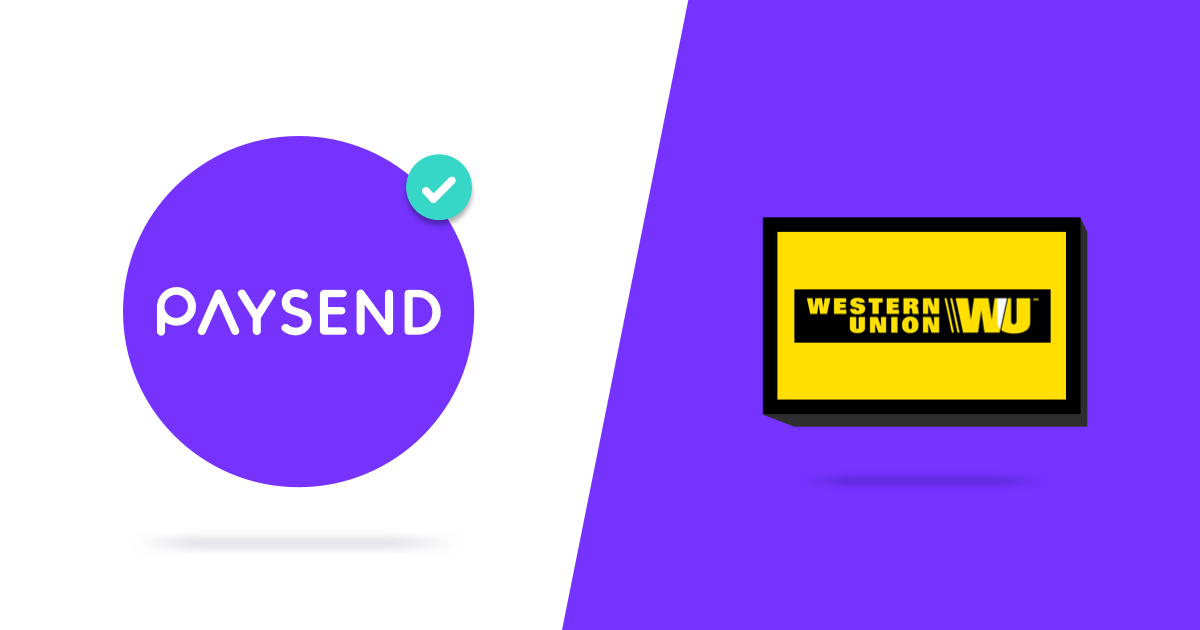 Western Union is one of the largest money transfer companies in the world, and it has millions of customers and thousands of transfer outlets globally. There are many factors you should consider before you start using Western Union to send money abroad, and which may affect whether you choose to use them for your money transfers. In this blog we will take a look at what Western Union is really like, so that you can decide whether it's the right transfer service for you!
How do I send money with Western Union?
With Western Union, you can choose to send money online or in-store at one of their agent locations. If you choose to send online, you can access the Western Union transfer platform on any device via a browser, or via their mobile app.
Here are some of the pros and cons of using Western Union for your money transfers:
Pros:
You have different options for choosing how to send your money - if you aren't confident doing it on your own online you can get help at one of their outlets
With Western Union you can send money to over 200 countries
You can choose how you want the money to be received, whether directly to a bank account or to be picked up as cash by your recipient.
Cons:
It might take quite a long time for your money to arrive at some locations - up to three days; if you want to guarantee that your money gets there on the same day it can cost extra
You can't send money directly to a card, only a bank account
Fees are higher if you choose cash pick up
Although Western Union exchange rates are generally better than high street banks, you may be able to find better exchange rates with other money transfer providers
What are the fees for Western Union?
To show you what the fees look like for Western Union, we'll take a look at how much it costs to send money abroad from the UK.
In general, if you want to send money to an international bank account it will cost you £1.90 in transfer fees to send from the UK. If you want to send money to a Western Union pick-up point from the UK it will cost you £4.90.
Is there another option to Western Union?
When you send money to friends and family abroad, you want to save as much as you can so that more of your money reaches the recipient. The factors that affect this include the exchange rate and transfer fees.
Paysend is a fast and easy money transfer platform that lets users send money directly to bank accounts or cards. Money transfers to bank accounts with Paysend have zero transfer fees, and to cards cost just £1, €1.5 or $2 (or equivalent amount). Paysend uses excellent, competitive exchange rates, so if you send money with Paysend you might save yourself some money!
On the Paysend homepage you'll find a useful tool to help you find out if your money transfers with Paysend are cheaper than with Western Union. Click here to visit the homepage and get started.