2021-07-05
Invite colleagues, friends and family to join our Paysend family and get rewarded in bonus earnings!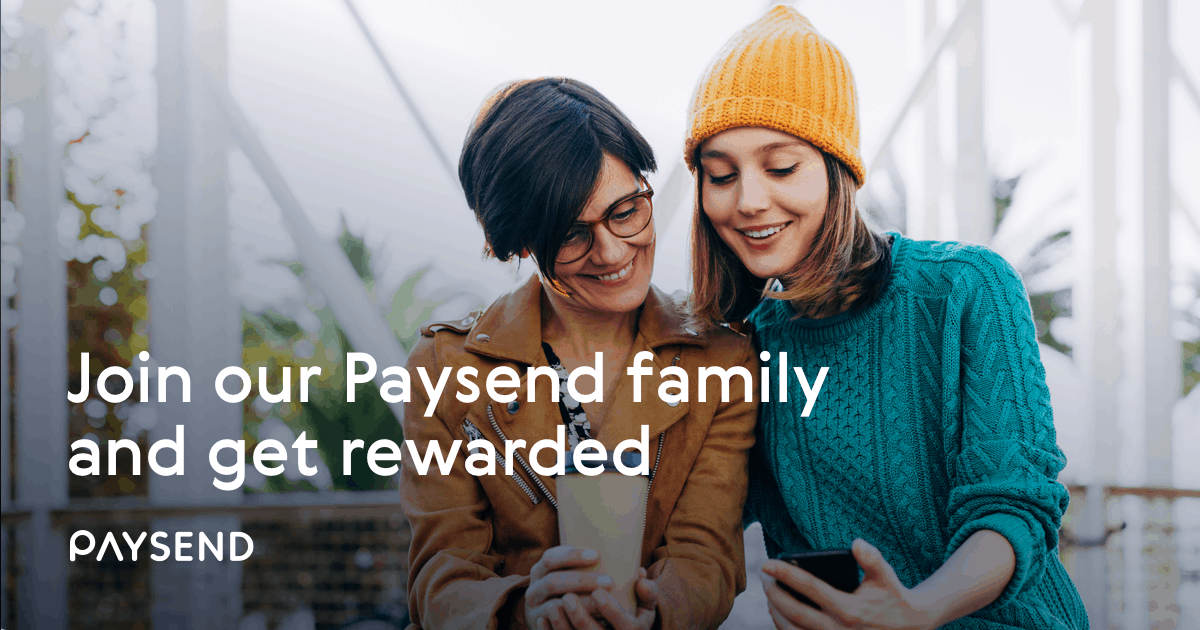 At Paysend, we recognize that your career may require you to travel abroad frequently, being away from your closest for days or weeks at a time, finding it tricky to juggle finances and family life accordingly.
Our mission is to improve the connectivity of people all over the world from all walks of life. We want to help you support your loved ones financially using simple and expert money transfer solutions, giving you space and peace of mind to invest in what matters most!
Paysend enables customers all over the globe to move money freely at the drop of a hat to family and friends. For ex-pats and workers living and traveling abroad, this presents the ideal solution to help manage their finances whilst on the move, online or via the Paysend app.
Users are constantly recommending Paysend to their friends and colleagues and helping to expand our community! Our fantastic initiatives and expertise currently serve over 3.9 million customers in over 91 countries!
Paysend referral rewards program
We want to reward users for recommending us and helping to grow our family of Paysenders by introducing an all-new referral scheme!
You can now invite your colleagues, friends or family to move money effortlessly and affordably by sharing your unique referral code or link, found on the Paysend Bonus page in your account.
Your referees will be able to make their first exchange using your invite code, receiving a fee-free transfer!
You will be able to earn bonuses straight to your Paysend account for a total of 12 transfers made by your referee made at any point within the first 12 months of referral.
Users will receive £1, 1.50€, $2 or 49 RUB for every transfer that your referee makes in bonuses (or equivalent) no matter where they send their money! You will be able to transfer this bonus to your bank or card accounts to help fund transactions via your Paysend card or app!