24 June 2020
Moving to Spain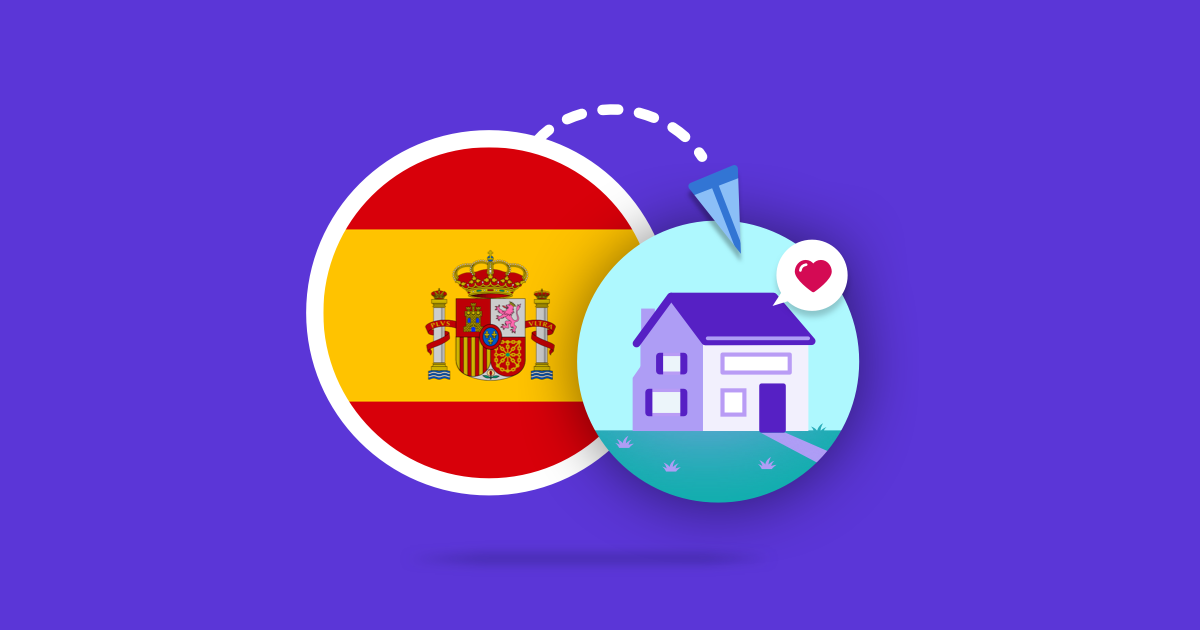 Thinking about moving to Spain? This guide will provide you with all the information you need about Spanish residency and visas, the government, driving in Spain, and jobs for English speakers.
Spanish Residency and Visas
The documentation required to obtain Spanish residency varies depending on your country of origin. For those who live inside the EU, no visa or permit is necessary to visit, live, work, or study in Spain. You'll still need to register with the Spanish authorities and obtain a national identity number and residence certificate.
In order to do this, you'll need to prove that you'll have financial security whilst living in Spain and have healthcare insurance. You must start this process within 3 months of arriving in Spain by visiting your local police office or Foreigners' Office (Oficina de Extranjero). In addition to proving your financial security and healthcare, you must bring your passport as well as a certificate of employment or enrolment at an educational institution.
Visas for non-EU nationals
If you're not an EU national, then you'll need to get a long-term visa if you wish to live in Spain. Depending on your circumstances, you can apply for one of three types of visa:
A joint residence and work permit (visado de trabajo y residencia);
A student visa (visado de estudios);
A residence visa (visado de residencia) – this only applies if you are seeking family reunification or retirement in Spain.
Once you've lived in Spain for five uninterrupted years, you are then able to register for a permanent Spanish residency. This will enable you to remain in Spain indefinitely whether you are working or not.
The Spanish Government
In addition to the laws surrounding Spanish residency, there are a number of other aspects of the Spanish Government that will be of interest to anyone looking to move to Spain. Spain is a parliamentary monarchy. Although Spain has a monarch (currently King Felipe VI), all executive decisions are made by the Government itself and the king does not have sovereignty. The Congress and the Senate propose legislation – the ministers that make up the rest of the Government determine whether to pass this legislation.
All members of the Government are elected by popular vote. In addition to this, General Elections are held every four years in Spain. All EU citizens are eligible to vote in Spanish elections. To do so, you'll need to get registered on the official Town Hall register in your region (padrón municipal); this will require you to bring proof of identification, address, and a completed registration form to your local Town Hall. You can also contact the Town Hall to find out where your local polling station is.
Driving in Spain
Spanish driving laws
Driving in Spain is slightly different from other countries in the EU and elsewhere. Only those over the age of 18 are allowed to drive in Spain. EU driving licences are accepted in Spain. If you're from outside of the EU, check here to find out if your licence is valid. Whilst driving in Spain, it is essential that you carry appropriate documentation with you at all times.
As well as your driving licence, you'll need your passport, proof of insurance, and proof of vehicle ownership. You can be fined if you're spotted walking on the road without a reflective jacket, so it's a good idea to keep one in your car. All Spanish residents are required to carry two warning triangles in their vehicle in case of breakdown.
Other driving regulations
Give way to vehicles coming from the right at intersections. Drivers who are on a roundabout (island) have right of way over those approaching. When you're driving in a built-up area, the speed limit is 50km per hour unless otherwise indicated. For motorways and dual carriageways, the speed limit is 80km per hour in areas where no signs are in place. Limit your driving to 20km per hour in residential zones. The legal blood alcohol driving limit is 0.05% in Spain. As in other countries, the use of a seat belt is compulsory at all times – it's worth noting that police are particularly strict with seat belts in Spain.
Jobs in Spain for English Speakers
Work permits
As with Spanish visas, work permits are not required for expats from EU countries. If you're from elsewhere, then you'll need to obtain a work permit, but only once you've got a job. When you've secured a job, your employer will submit an application for you to the Ministry of Labour (Delegación Provincial del Ministerio de Trabajo e Inmigración). If the job is listed as in shortage, you'll have no problem obtaining a work permit. Similarly, you should be fine as long as there are no other suitable candidates from Spain or another EU country. Whilst the application process is ongoing, you'll be sent a copy of the documentation that you can use to apply for residency (see above).
Types of Employment
If you're a non-EU national, then it's a good idea to look for jobs that are listed as shortage occupations so that your work permit application goes smoothly. Shortage occupations often include teachers, mechanics, engineers, business people, IT workers, medics, and those in the tourism industry. Although unemployment rates in Spain are high, there are a wide range of other jobs that are open to EU nationals living in the country. Check out our more detailed guide on working in Spain (LINK) to find out more information.
Other Important Information
Purchasing property in Spain
The rules about purchasing property in Spain are different from other countries. As a foreigner, you'll require a financial number to buy a house. This can be obtained by visiting your local police station with your passport. The process of applying for a mortgage also differs from other countries. The first thing to note is that expats tend to get less favourable rates than locals. When applying for a mortgage, you'll need your passport, your Foreign Residents Tax Number (Número de identificación fiscal para extranjeros), your last three pay slips, and your contract of employment.
Getting a Spanish bank account
This is an important step when moving to Spain. Having a Spanish bank account is an essential part of life as an expat in the country. You can't pay your bills without having a Spanish bank account. When choosing which bank to go with, It's worthwhile looking for a company that employs representatives who speak your language fluently. For further help comparing Spanish banks from a foreigner's perspective, check out this guide on the best banks for expats in Spain.
Hopefully this guide on moving to Spain has been useful. If you do decide to move to Spain, then you might want to send money to your friends and family back home. To make sure you get the best rates and transfer your money securely, check out Paysend's money transfer service.