2021-07-22
Paysend is now helping Kyrgyzstan expats make money transfers to Elcart cards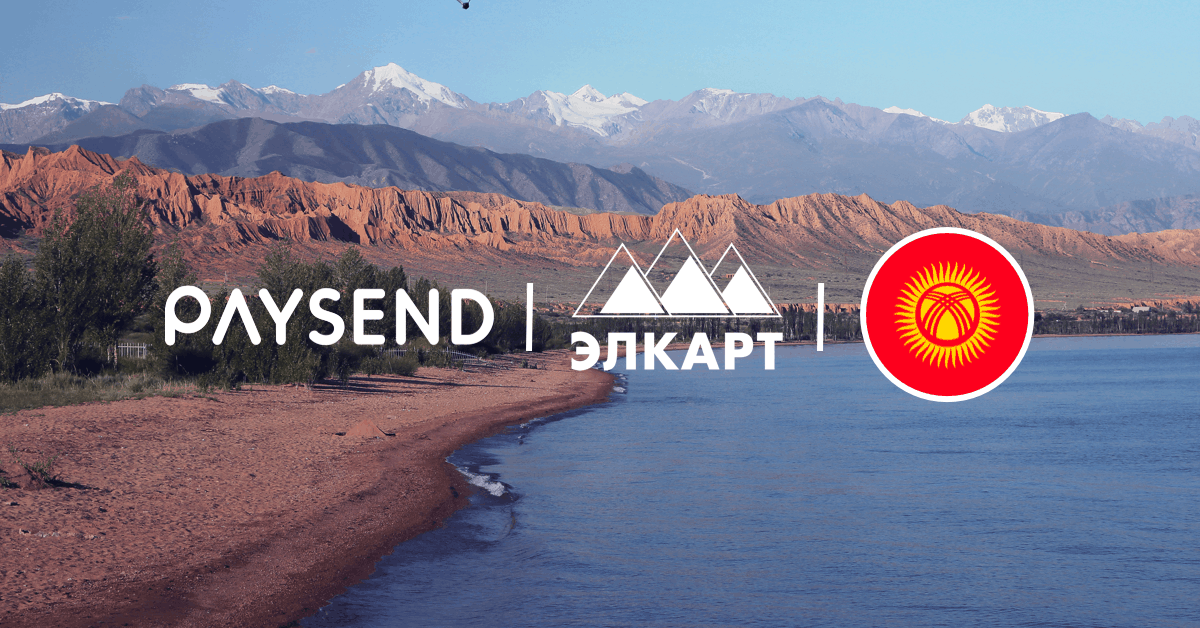 The team at Paysend is always seeking new and innovative methods of helping users to move money, allowing us to support the daily financial demands of our 4 million customers in over 100 countries around the world.
Kyrgyzstan is a country situated in Central Asia, bordered by Kazakhstan to the north and by China to the east and south.
Kyrgyzstan's borders run along mountainous terrain, from the rocky slopes of Tian Shan to the glaciers and wildlife trails of the capital city of Bishkek.
Many Kyrgyzstan expats living and working abroad choose to settle in fellow Soviet countries like Russia and Kazakhstan.
You can also find Kyrgyzstan natives plying their trade across Europe, Asia and the Americas.
Paysend is now more excited than ever to launch a brand new initiative that allows money transfers to Elcart payment cards for customers sending money from card accounts in Russia, Turkey, Kazakhstan, Europe, Canada and the UAE.
There is now an all-new limit of 50 000 KGS for transfers to Elcart payment cards issued by Kyrgyz banks, allowing you to save and send more at the drop of a hat to family and close ones back home.
To make a money transfer to an Elcart card, simply enter the recipient's full name and Elcart number, and select the amount you wish to send!
To help you on your money movement journey Paysend are gifting a fee-free transfer to Kyrgyzstan, valid up to July 31st, by using the promo code KG21!
Don't wait to move money quickly and affordably to Elcart payment cards from Kyrgyz bank accounts today!
Here at Paysend, we want to help you transfer funds safely and securely to Kyrgyzstan. Download the Paysend app from the App Store or Google Play, or visit our homepage.
*Standard data rates from your wireless service provider may apply.