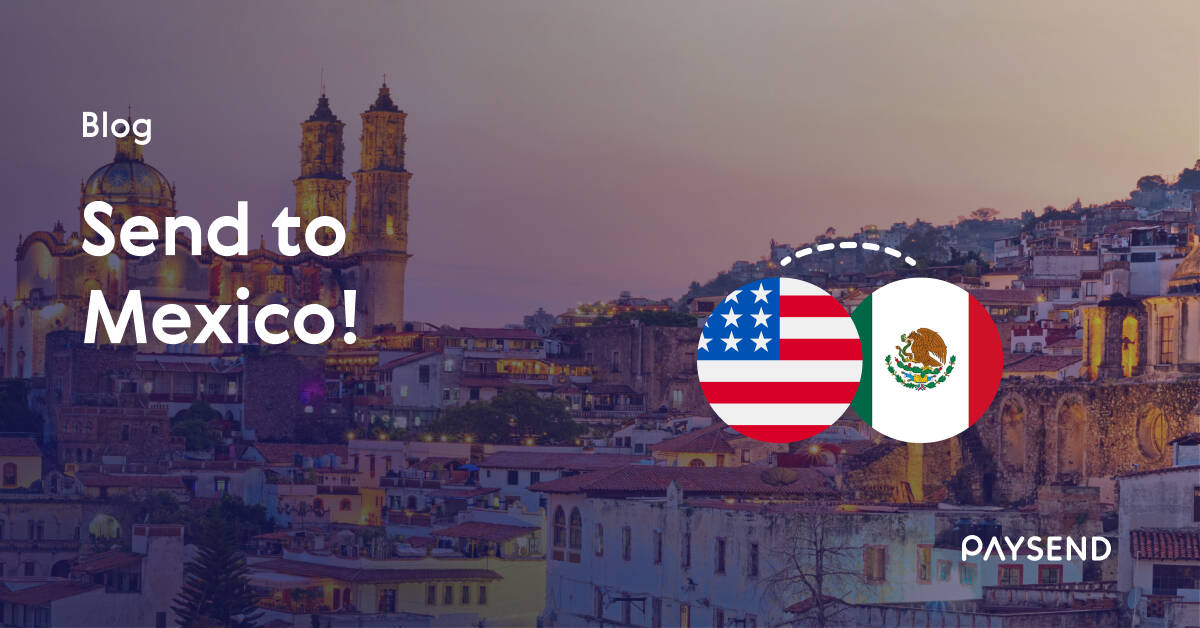 Traditional methods of sending money to Mexico can be expensive, slow and unreliable, limited by service hours. Alternative solutions, like Paysend, allow you to send money anytime from the comfort of your own home, experiencing 24/7 access to low fees and upfront exchange rates.
Sending money to Mexico with Paysend is fast, secure and cost-effective. With our digital money services, you can send funds directly to a Visa or Mastercard debit card in US dollars as well as to Visa cards and Bank accounts in Mexican Pesos.
Want to get started?
Follow our four simple steps to sending money:
1. Sign up for a Paysend account by providing your contact information.
2. Select Send Money. Choose Mexico as the receiving country and the currency you want to send:
- US dollars
- Mexican Pesos
3. Select how you want to transfer money:
- To bank card
- To bank account (depending on selected currency)
4. Enter your recipient's account details and the amount you wish to send. Review and click confirm.
Just like that, your money is on its way! What's more, your recipient won't have to wait long, as 90% of our transfers arrive in 15 seconds or less
So why wait? Download the Paysend app* and start sending today!
*Standard data rates from your wireless service provider may apply.
Google Play and the Google Play logo are trademarks of Google LLC.
Apple and the Apple logo are trademarks of Apple Inc., registered in the U.S. and other countries. App Store is a service mark of Apple Inc., registered in the U.S. and other countries.