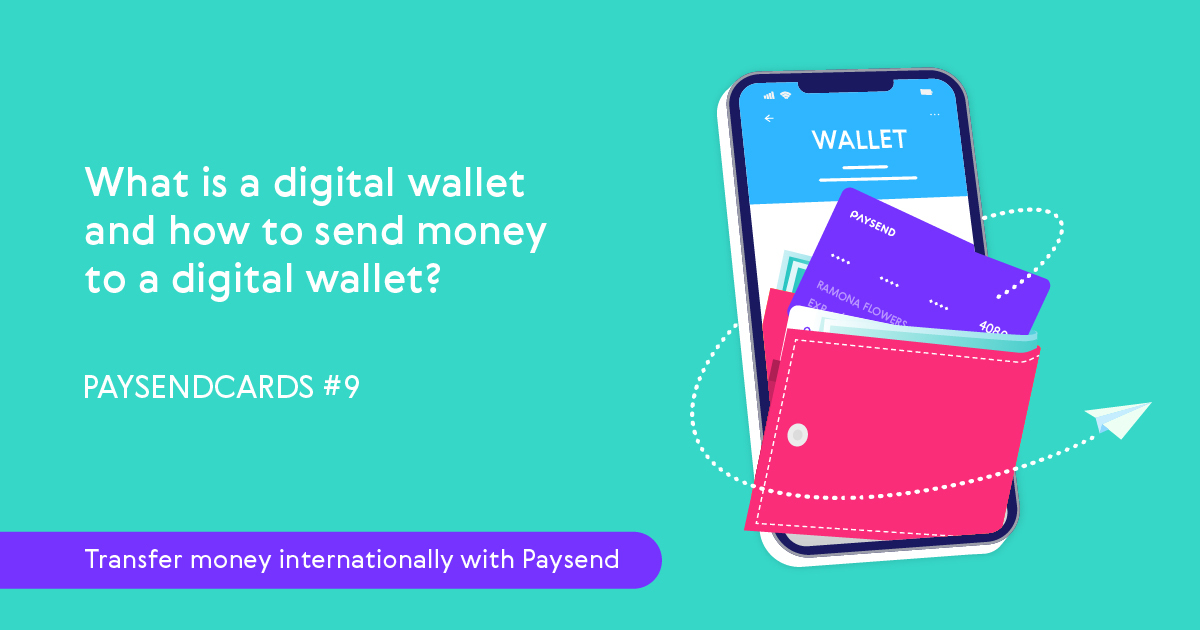 In this article you will find answers to the following questions:
What is a digital wallet?
Are digital wallets safe?
How to send money to a digital wallet using

Paysend

?
What is a digital wallet?
A digital wallet (or an e-wallet) means an electronic wallet where you can digitally store your money. It often comes in the form of an application that can be installed on your phone.
Digital wallets allow you to store your payment information in one place, thus eliminating the necessity of carrying your physical wallet, bank cards, and cash with you. You may use a digital wallet to pay for online and in-store purchases.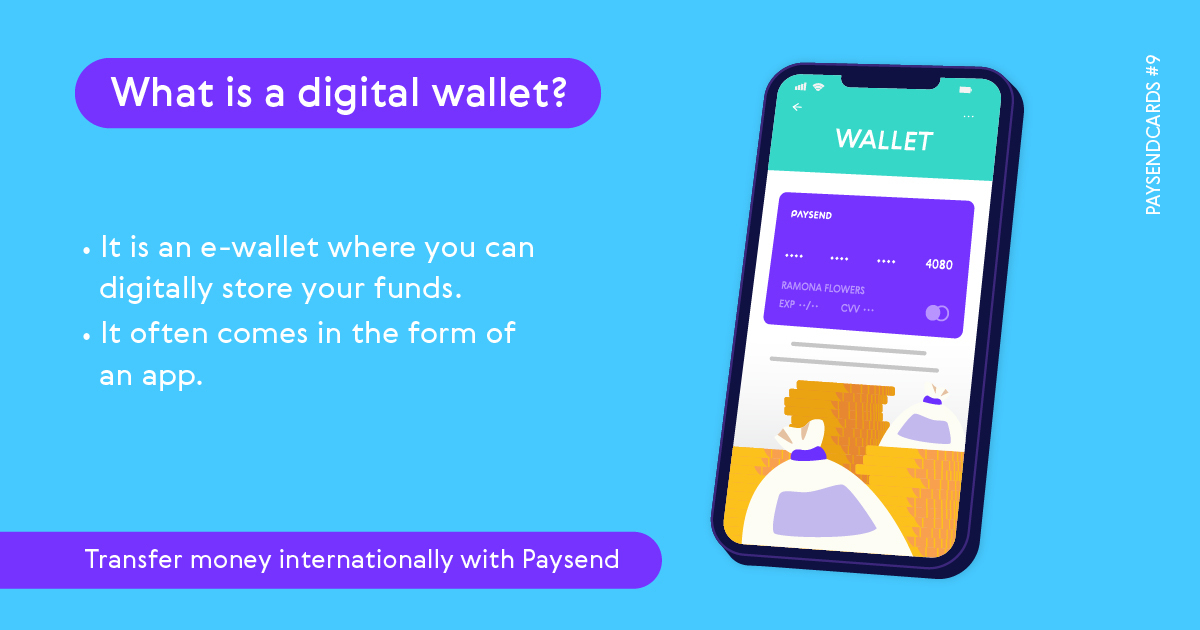 In a nutshell, you can store all your financial information in an e-wallet: credit and debit cards, or bank account information.
Some digital wallets also allow you to store:
Different kinds of tickets (plane, transit, events)
Hotel reservations
Loyalty cards
ID cards
Are digital wallets safe?
Digital wallets use payment tokenization. That is one of the most secure payment methods available. It means your bank card number is substituted with a token, which is a randomly generated number.
What adds to the security of the digital wallet is that it essentially sits within your passcode-protected mobile device and requires your fingerprint or other authentication when making a payment.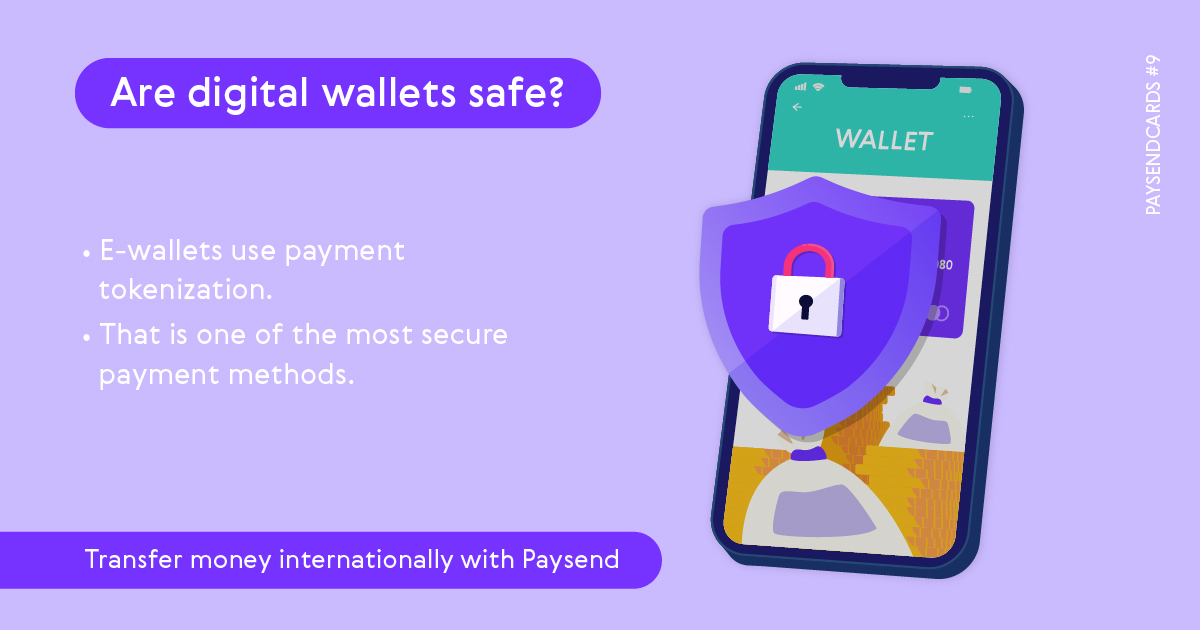 How to send money to a digital wallet using Paysend?
Paysend allows its customers to send money to digital wallets in over 30 countries around the world. Transfers to digital wallets are available from over 40 countries.
Our fees for transfers with currency exchange are flat: 1.5 EUR, 1 GBP, or 2 USD. The fees do not change depending on the amount you send, meaning you can send more money without paying extra.
The fastest way to see whether sending money to a digital wallet in a specific country is available from your country is to visit our homepage. Using the form, you can choose your recipient's country and see available transfer methods on the left.
See the example below.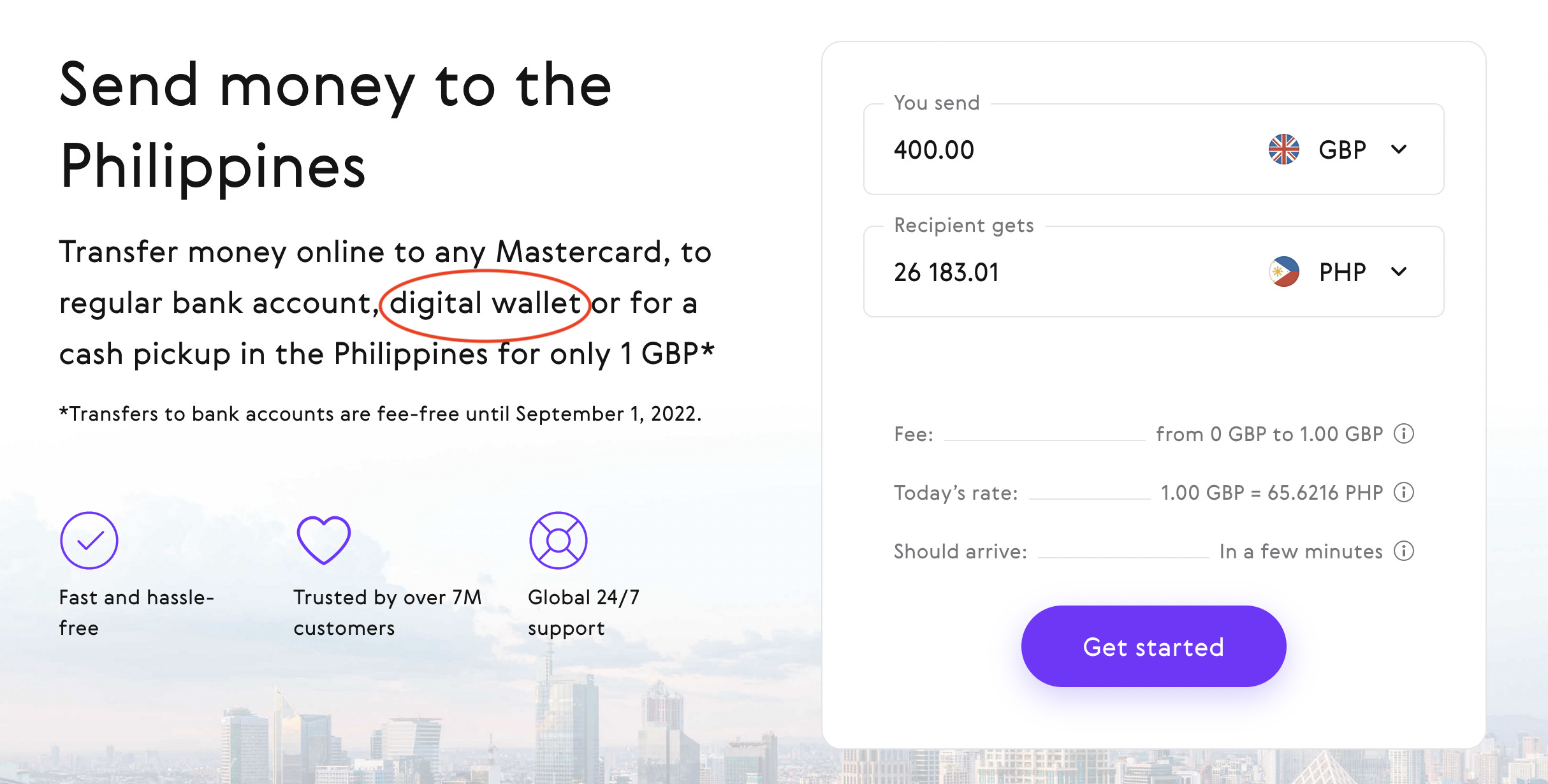 To learn more about money transfer methods and see the benefits available to Paysend users, simply scroll down.
To make a transfer to a digital wallet via the Paysend app:
Start a new transfer by pressing Send
Select your recipient's country
Select sending money To digital wallet
You can download the Paysend app via the App Store or Google Play.
Paysend allows you to send money globally. Anytime, anywhere
We transfer money to over 100 countries using different transfer methods and delivery options.
Paysend card-to-card transfers arrive close to real-time, meaning your recipient should get the money within a few minutes or less. Your recipient's bank processing time may vary.
If you are looking for a secure, affordable, and easy-to-use solution for your international money transfers, give Paysend a try.
Experience our low fees, 1.5 EUR, 1 GBP, or 2 USD, upfront exchange rates, and fast delivery speeds.
To get started with Paysend, download the Paysend app via the App Store or Google Play, or sign up on our homepage.