3 March 2020
What's the cheapest way to send money to Thailand?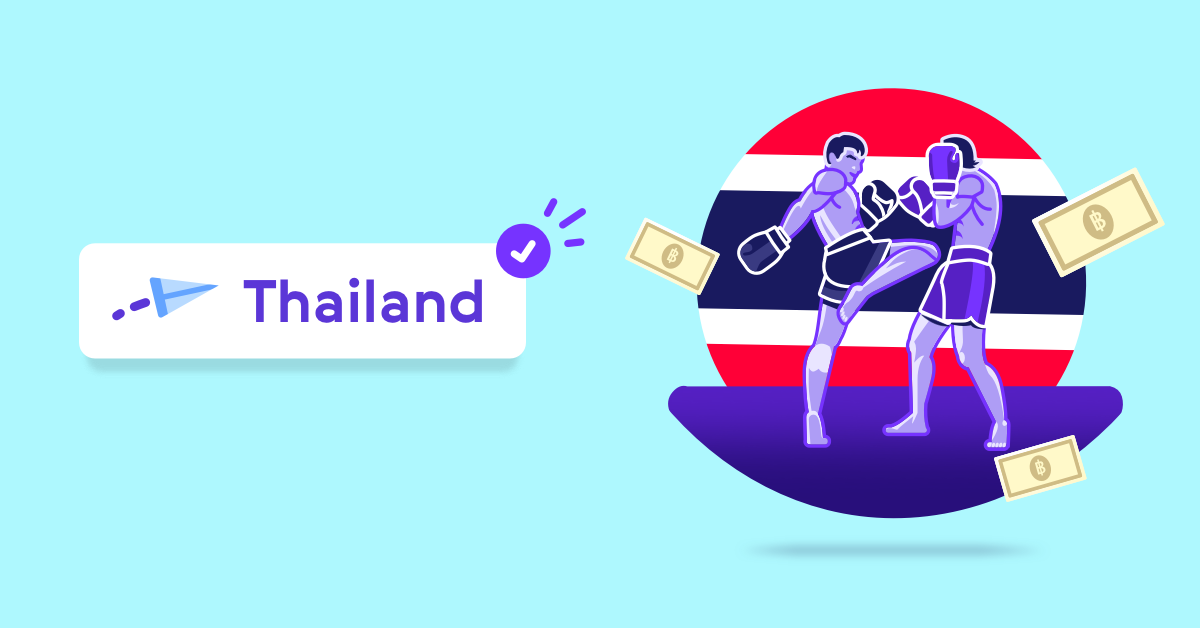 There are 2.7 million Thai people living and working around the world, and they need fast, reliable and low-cost international money transfers to ensure that their money goes the extra mile when it reaches home.
The problem is, traditional money transfer methods can be slow and expensive, with poor exchange rates and hidden fees. This makes life difficult for Thai people sending money to friends and family.
How can I send money to Thailand?
Traditional methods of money transfer involve visiting a high-street bank, remittance outlet or post office, and wiring money overseas with the help of a cashier. But now, in the digital age, you can send money quicker and cheaper on your own by using your smartphone or web browser.
Paysend is a next-generation money transfer platform that lets users send money directly to cards or bank accounts in Thailand. We're trusted by nearly 1.5 million customers to send their money safely to over 80 countries worldwide, and Thailand is one of our top destinations.
With Paysend, you can send money directly to a credit or debit card in Thailand for just £1 or €1.5 (or equivalent, depending on where you're sending it from).
If you want to transfer your money to a Thai bank account there are no transfer fees at all when you send money via the Paysend platform!
Our low, transparent fees and excellent exchange rates make Paysend one of the cheapest options for sending money to Thailand.
How much will my recipient receive?
Paysend uses competitive exchange rates to make sure that your recipient gets as much of your money as possible. We'll let you know exactly how much your recipient will receive before you confirm the transfer.
We've got a handy currency conversion tool on our homepage that'll tell you exactly how much will be received in Thailand.
How long does it take to send money to Thailand?
Money sent using Paysend will usually reach the recipient in Thailand within a few seconds of being sent, although it could take up to three days working days if your recipient's bank isn't quite as quick as us at processing payments!
Download the Paysend app now to start sending money cheaply and quickly to Thailand.