2021-06-02
An expats guide to living and working in Australia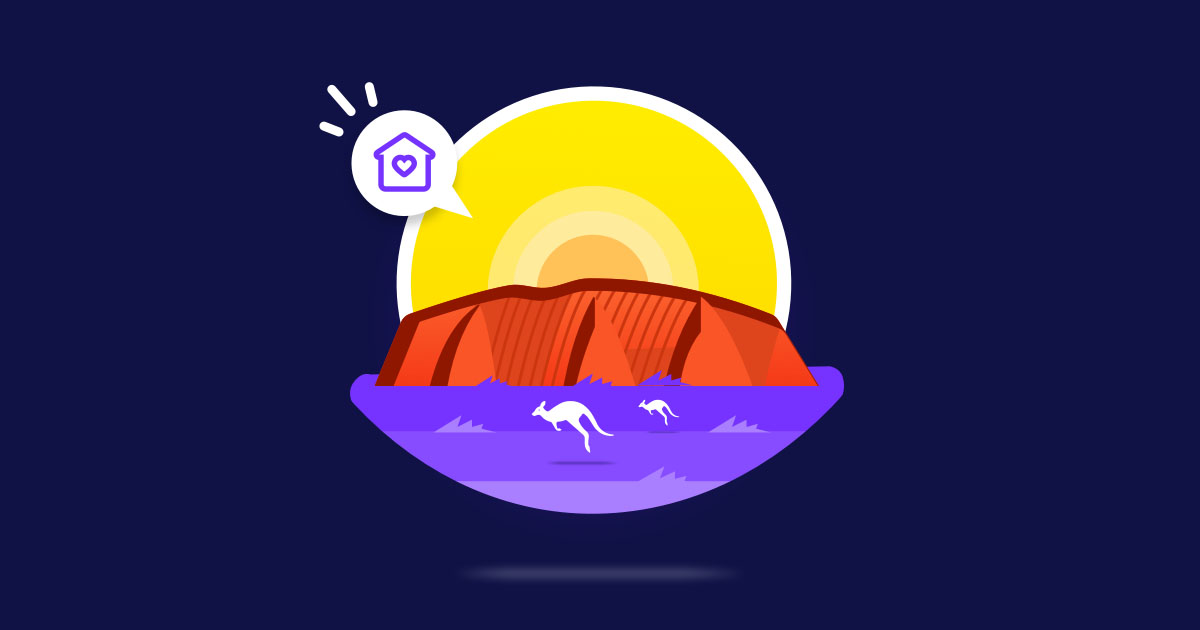 One of the world's most popular destinations for expats and migrants to relocate and work abroad is non-other than the land Down Under!
Australia, home to the Blue Mountains, the Gold Coast and the red centre of the Outback has become a destination of wanderlust for people all over the world.
Australia has a very low population density, home to roughly 23.6 million people, along with a comparatively lowly polluted climate. Its lively and happening cities are contrasted by its breathtaking protected reservations and national parks including Uluru and the Great Ocean Road, as well as its unique and extraordinary wildlife.
Australia is idealised for its warm climate, and with the general living standard so high, is it any wonder why people would want to be situated in the stylish and artistic inner-city of Melbourne or amongst the economic opportunities and exciting night-life of Sydney, the more rurally located townships on its outskirts or even upon the country's coast, enjoying clear seas and great surf.
Australia is multicultural and multiracial which is reflected in the country's food, drink and lifestyle. It is coloured by its heritage from its indigenous aboriginal people, their art, history and way of life play a defining role in the cultural landscape.
Geography
Australia is an island continent and the world's sixth-largest country, lying between the Indian and Pacific oceans.
Canberra is Australia's capital city. With a population of approximately 380,000 people and situated in the Australian Capital Territory, it is roughly halfway between the two largest cities in Melbourne and Sydney.
Australia has 19 listed World Heritage properties, famous for its landmark buildings including the Sydney Harbour Bridge.
Work
To work and live permanently in Australia you will require a working Visa, there are four types you may qualify for:
Regional visas
Visas for skilled migrants to live and work in regional Australia.
Skilled migration visas
Visas for skilled migrants to live and work anywhere in Australia.
Business investment visas
Visas for entrepreneurs, investors and business owners to continue activity in Australia, and to establish a new or develop an existing business in Australia.
Distinguished talent visas
Visas for people who have an internationally recognised record of exceptional and outstanding achievement in an eligible field, including Global Talent Independent applicants.
For more info visit Australias Home Affairs
Healthcare
Australia runs on a combination of public and private healthcare. The public system, known as Medicare provides essential hospital treatment, doctors appointments, and medicine for free or for a substantially reduced cost and is funded by a form of income tax.
The private system is operated by numerous medical companies along with specialist care such as dentistry, ophthalmology, audiology, physiotherapy, nursing care, and ambulances.
Residents of Australia typically take out a medical insurance policy so that they can use a combination of public and private healthcare.
Education
For detailed information on education and schooling in Australia visit gov.au, for a breakdown of the framework of primary, secondary and further education click here.
Banking & Finance
One of the most important question to ask yourself when living and working in Australia as a migrant or ex-pat is "how best do I manage my finances?".
If you choose to stay with your bank from your home you may experience high fees when using your card or withdrawing cash from an ATM.
We at Paysend want to provide you with a cost-effective and easy alternative, allowing you to save by providing you with an international money transfer account. Making your stay affordable and hassle-free!
Support loved ones by transferring money internationally
If you are an ex-pat living and working in Australia seeking a fast and easy way to transfer funds internationally to family and loved ones Paysend is the perfect solution for you!
Visit the Paysend app or website now to move money internationally!
Download the Paysend app from the App Store or Google Play, or visit our homepage.