10 三月 2021
Paysend Offers an Easy Way to Send Money Internationally During COVID-19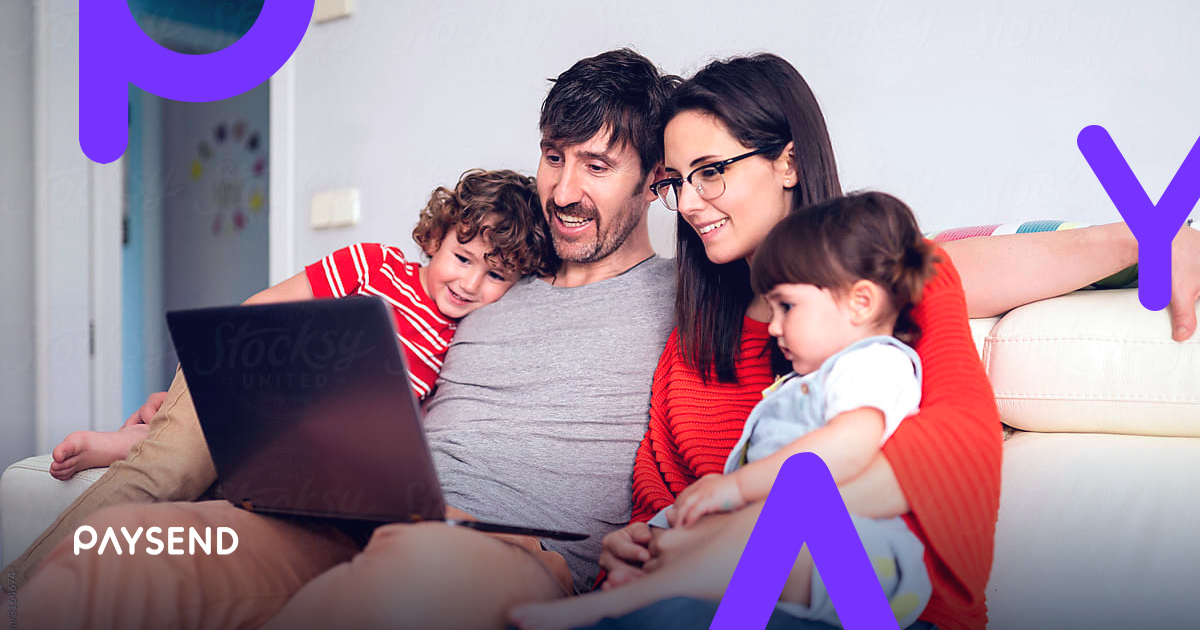 The last 12 months have been difficult. From mandated quarantines and travel restrictions to social distancing orders becoming part of normal life, people all over the world have been unable to see loved ones – especially those living abroad.
At Paysend, our mission is to connect people and bring them closer, even when they can't physically be together.
How do we do that?
With fast, affordable and hassle-free digital money transfers that make it possible for people to show loved ones they care.
To help us improve our services, we asked US customers how Paysend has helped them during the pandemic. Here's what they had to say:
Staying connected despite being apart
The onset of the pandemic was unpredictable to say the least. People were, and continue to be, unsure of how long the pandemic will last and when they may be able to see loved ones abroad in person! Luckily, technology platforms have made it easy to connect people throughout COVID-19. For instance, with Paysend, many of our users have been able to continuously support friends and family living internationally through money transfers.
"I am unable to visit my family and friends. Paysend makes it possible to help them even when I'm far away." – Paysend user that sends money to Ukraine
We're proud that Paysend's digital money transfer services have been able to lend a helping hand to users and their loved ones - especially when in-person visits may not be possible.
"It helped a lot, we could transfer money to my mother and son, so that they could survive during self-isolation." – Paysend user that sends money to Russia
Sending money internationally online vs. in-person
At the onset of the pandemic, many financial institutions had to limit lobby access due to exposure risks, making it increasingly difficult for users to send money. Paysend has provided people with a fast, safe and socially distanced way to send money abroad.
"[Paysend offers] easy transfers without leaving home." – Paysend user that sends money to Belgium and Russia
The process of transferring money is changing. Users no longer need to travel to physical banks or remittance outlets and wait in lines to get a teller's help to send or receive money internationally. Now, all a person needs to do is open the Paysend app using a smartphone or laptop to transfer money in just a few clicks. Your recipient can then access that money directly from a digital wallet.
"My family is able to receive money to their mobile wallet without going to pick up at the banks." – Paysend user that sends money to Ghana
Helping people cope with work & education needs
At Paysend, we don't just move money from Point A to Point B for users. We care about the stories behind the transactions and the many benefits that money transfers bring to people's lives.
Whether it's supporting people through work, healthcare or education challenges, you can count on Paysend to deliver. During the pandemic, it's been more important than ever to make sure people have enough money to help them access these essential services.
"It has enabled me to send assistance to friends living abroad in countries with poor economies and limited job opportunities." – Paysend user that sends money to Kazakhstan, Russia, Ukraine and Kyrgyzstan
Do you have a story about how you and your loved ones have used Paysend during the pandemic? We'd love to hear from you! Head to our Trustpilot page to share your experiences with us.