13 四月 2021
Why 3.5 Million Users Trust Paysend for International Money Transfers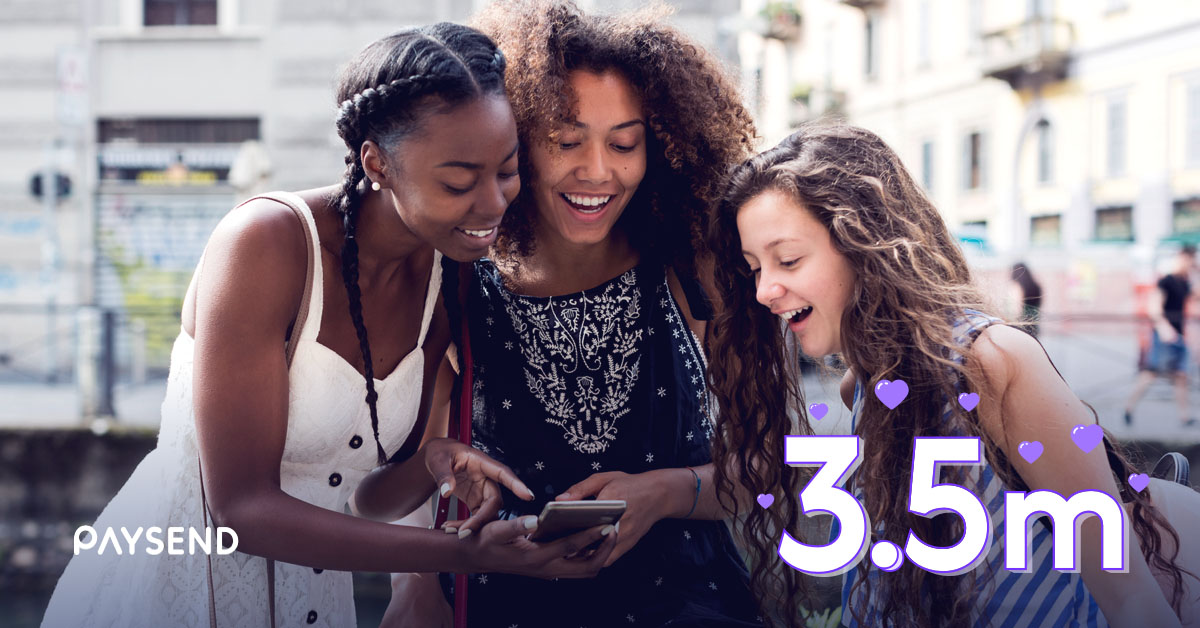 Here at Paysend, we process an estimated tens of thousands of dollars every day.
With providing good customer experiences at the heart of everything we do, our customers' trust and feedback mean a lot to our team. Through this focus and our mission to connect people by changing how money is moved around the world, we serve more than 3 million users through our international money transfer platform!
Read on for some of the reasons these customers trust us when it comes to sending money abroad.
Global partnerships expand Paysend's money transfer services.
"I like how fast Paysend's application is. Whenever I send a question to the customer service, they respond quickly," said a Paysend customer that sends money to Ghana.
We have a vast network of partnerships with some of the world's biggest payment companies to make our international money transfer services quick and easy.
For instance[AP1] , partnerships with Mastercard® and China UnionPay, help make the payment process safe, secure and seamless for our joint customers.
Paysend's security measures keep international money transfers safe.
"Paysend is fast, secure and convenient," said a Paysend customer that sends money to Russia.
Paysend uses industry-wide 3D-Secure protection to keep our users' international money transfers safe. Additionally, our own anti-fraud measures and card verification technology help keep customer money protected.
Plus, we have a special team of payment security experts that fortify our systems to help keep customer card details, personal information and transaction history secure.
That said, you're in safe hands with Paysend!
Don't just take our word for it. Hear from our customers.
We've received over 20,000 reviews on our Trustpilot page, and nearly 90% of users have given us a 5-star rating!
Watch the video below to hear real-life stories from some of our inspiring customers who trust Paysend for their international money transfers:
Do you have a story about how you and your loved ones have used Paysend for more convenient international money transfers? We'd love to hear from you! Head to our Trustpilot page to share your experiences with us.