9 November 2020
Expats Guide to Living in New York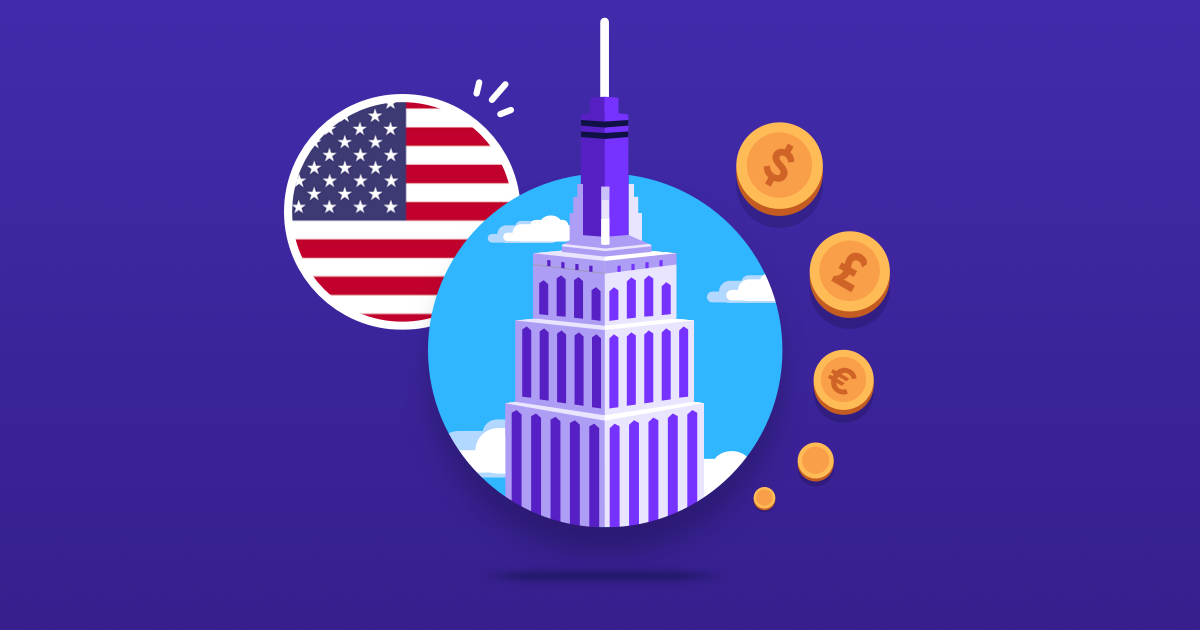 New York City is one of the world's truly global cities. For nearly 400 years it has been the first place in North America that people emigrating from Europe have seen and, as a result, has become symbolic for people seeking a new life in the US.
It's truly a city with many cultures – a global epicenter for fashion, music, theatre and finance that is home to roughly 8.5 million people from all over the world. So, if you're planning to join the many immigrants making a home in the Big Apple, keep reading for an expats guide of tips and tricks.
Geography
The city has five boroughs: Manhattan, Brooklyn, Queens, The Bronx and Staten Island. Each borough is split up into many different neighborhoods, each with their own unique identity. If you're considering moving to New York, you should do your research into which is right for you as each neighborhood varies significantly in terms of price, atmosphere and accessibility.
For example, if you're looking to be in the heart of the city and among the hustle and bustle of New York, you may want to look at neighborhoods in Manhattan; however, housing is often pricier. Alternatively, if you prefer a calmer, more suburban feel, you may want to consider neighborhoods in Staten Island, where rent may be cheaper than the boroughs closer to the center.
Renting in New York
Finding a place to live in New York can be tough because the housing market can move at rapid speeds. Be prepared to act fast if you find a place that you like, because other people may be looking to snatch it up as well!
To rent a house or apartment in New York you'll need the following documents:
Completed application form – you can request this from a real estate agent or landlord before visiting a property
Proof of employment from your companyCopies of your last two paychecks
A form of ID - passport or driver's license
Letter of reference (not essential but good to have!)
Before you're able to move in, the landlord is likely to then perform a credit check, which may be difficult if you've just moved to the US. However, you may be able to sort this out by showing the landlord past bank statements.
Pro tip: make sure you go and visit an apartment before you begin renting, because sometimes the photos you see online might not be accurate representations of what the place is really like!
Working in New York
The average New York salary is around $60k, which makes it one of the highest earning cities in the world. The city boasts a fantastic startup scene, with many fast-growing companies making it a hub for innovation and growth. New York is home to companies like IBM, PepsiCo and American Express.
However, competition for jobs may be fierce, so be prepared to work hard to both find a job and when you've managed to secure one!
Speaking of jobs, to work in New York you'll need a visa. There are three types that you may qualify for:
H1-B Visa (Skilled Worker):

for professionally qualified people, lasting for three years but can be extended to six

H2-B Visa (Skilled and Unskilled Workers):

for people going to the US for seasonal work or to fill a temporary labor shortage, lasting between one and three years

L-1 Visa (Intra-Company Transferee):

for people moving to the US within the same company, lasting between five and seven years
Education
The education system in the US boasts many of the world's top universities. Schooling in the US is broken down by the following categories:
Preschool: For children 2-5 years of age (non-compulsory)
Elementary School: for children age 6-12
Middle School (also called Junior High): for children aged 12-14
High School: for ages 14-18, although it's only compulsory until 16
Finally, there are also lots of establishments offering higher education in New York, including New York University, Columbia University, and a number of art, music and drama schools.
Transportation and getting around New York
One of the best things about New York City is the transportation system, which makes it easy to get about, no matter where you're starting from!
The New York subway system is one of the most comprehensive in the world with over 660 miles of track. And anywhere that isn't near a subway station can be easily accessed by bus, taxi or ride-sharing app.
Finally, the New York metropolitan area is served by three major airports - John F. Kennedy International Airport (JFK), Newark Liberty International Airport (EWR) and LaGuardia Airport (LGA) which makes it easy to fly both domestically and internationally to and from the city.
Healthcare
American healthcare may be tricky to understand if you're new to the country. And if you aren't careful, you could end up paying hundreds or even thousands of dollars for fairly simple emergency procedures that may be free or very cheap in your home country.
For instance, many doctors may not provide their services if you don't have healthcare insurance. So, if you're being relocated for work and will be on an employer-sponsored visa, you may want to request that your employer provide some sort of healthcare plan for you and your family during your stay. If you're moving for a different reason and won't be covered, you'll want to consider finding healthcare insurance on your own.
Banking & Finance
New York is one of the world's leading financial hubs, but what services are available for personal finances?
There are lots of different banks to choose from in the US when you're setting up an account. It's important to consider that each bank has specific terms and conditions for different types of accounts, such as minimum balance requirements. You should make sure you understand all the requirements and any applicable fees before you open an account.
Support your family back home by sending money internationally
If you're an expat in New York, you'll probably want to send money home to your friends and family. When you do, you want cheap, fast transfers that can be done quickly and easily. Paysend Global Transfers is the perfect solution.
It costs just $2 to send money to over 70 countries using the Paysend app or website - and your money will usually arrive in a matter of minutes - 75% of our transfers arrive in close to real-time!
Plus, all you need to send money to someone internationally is their name and card number or bank information. Paysend really is that simple!
To get started, download the Paysend app from the App Store or Google Play, or visit our homepage.