2022-10-26
How to spend your Paysend bonus (USA)
Paysend gives you the ability to earn bonuses with our Paysend loyalty program. Check your Paysend Bonus account to find out how much you could save, spend and send today!
Bonuses can be transferred, without additional fees, to a local bank or card account, depending on the registered country.
Please note the minimum bonus transfer amount is $5.
Transferring from your Bonus Account to a bank or card account will allow you to transfer effortlessly, online at any time!
Follow these steps to transfer your bonus funds.
1. Visit Paysend online or open the app. Click Send Money
2. Select the recipient's country and choose a currency. When moving bonus funds to your own card or account, use your details.
3. Select how you wish to deliver funds. The ability to select "To card" is available for most countries.
4. Input the recipient's bank or card details or provide your own to receive the funds.
5. Enter the payment amount that converts to the sum you want the recipient to receive.
6. Select PAYSEND BONUS as your payment option
7. Click View details to check there is no fee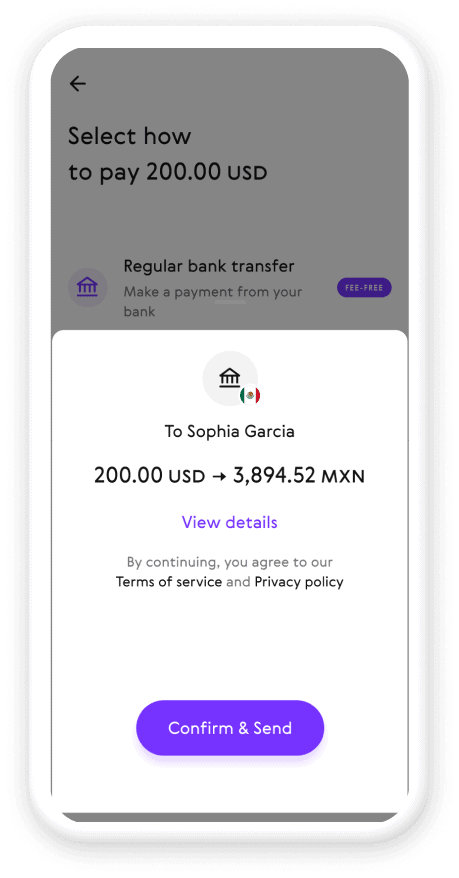 8. View the details of the transaction. Click Confirm & Send
9. Receive funds.
Transfer with the click of a button!
For more information, please read the Terms and Conditions.