16 March 2020
Paysend's guide to sending money during the coronavirus crisis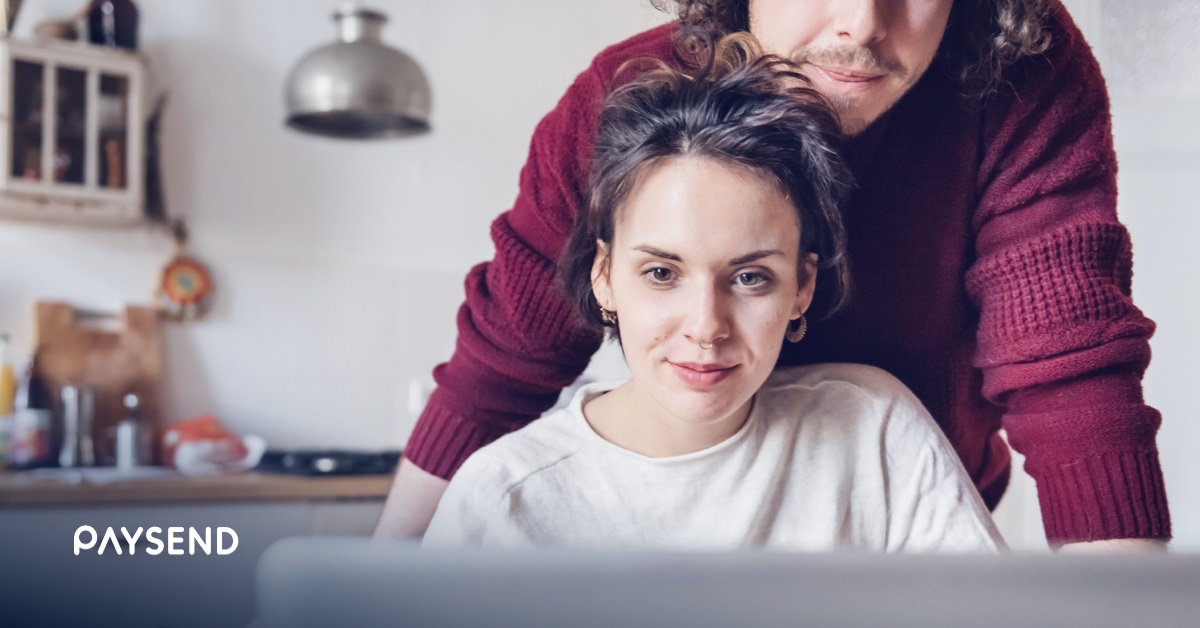 As coronavirus continues to spread around the world, money transfers are becoming increasingly important both internationally and between people within the same country. Towns and countries being placed on 'lockdown', with the free movement of people restricted. This can cause big problems for people who are dependent on others for income.
Places in the world where cash still dominates over digital payments will be particularly affected by restrictions on movement. If people are unable to deliver cash by hand to their loved ones like normal, communities reliant on money coming from external sources may well find themselves without the spending power to purchase basic amenities such as food, toiletries and medicines.
It's therefore vital that money transfer corridors remain available to as many people as possible so money can get to where it's needed quickly, cheaply and securely.
How to send money during the coronavirus outbreak
With many public spaces being closed around the world, and governments advising people to stay away from public transport, traditional money transfer methods have become significantly more difficult during the coronavirus crisis.
Money transfers using high-street banks, post offices and remittance outlets require customers to be physically present in-store, which in itself can increase the risk of spreading coronavirus. Sending money this way requires traveling to the branch, waiting in a queue, and speaking with the cashier, all of which are potentially hazardous and carry risks of infection.
The same applies for the recipient. If they're in self-isolation or in a zone where movement and, critically, access to financial institutions is restricted, sending money to a bank or a remittance shop simply won't be helpful. Your recipient won't be able to go and pick up the funds, and so the transfer will not be successful.
So what's the alternative?
Online money transfer platforms provide a fast and easy way for people to send money across borders from the comfort of their own home. All that's needed is a smartphone or computer with internet access, and all your recipient needs is a bank or card account.
Sending money remotely like this means that there's no need for contact with others and no cash changing hands, so there's minimal opportunity for viruses to be spread.
Simplicity is key
Many people use traditional money transfer methods because of the help and guidance that cashiers can give when it comes to making the transfer. But many online money transfer platforms are now simple enough that nearly anyone can use them - even those who don't consider themselves as 'technology literate'.
With many online transfer platforms it takes just a few minutes to get set-up and make your first transfer. All you need is a smartphone, an internet connection, a form of ID and means of adding funds to your account.
Getting started with an online money transfer platform is easier than you think - they're designed to be clear and simple to navigate, and support is usually available within apps or via easily-contactable customer service teams.
Transfers that go the extra mile
Whenever you make a money transfer you want as much of your money to reach its destination as possible so it can be of maximum use to your recipient. This is even more important during the current coronavirus crisis as many people are unable to go to work, and therefore have limited income.
When choosing an online money transfer service, you should do your research into which is the most cost-effective and will deliver the largest amount of money to your recipient. Many transfer platforms charge a percentage of the transfer amount as a fee, or can use poor exchange rates and include hidden charges.
But equally, other money transfer companies are transparent with their charges. They'll let you know how much the transfer will cost up-front, and display the precise amount that your recipient will receive by freezing the exchange rate before you choose to send. This way, neither you nor your recipient will encounter any surprises over the amount of money that arrives at the destination.
Be aware of currency fluctuations
As a result of uncertainty around coronavirus, several major currencies have fluctuated unexpectedly in value, including the Australian dollar, the Swiss franc, and the Japanese yen.
Before you make a transfer, you should take a look at the currency markets to make sure you choose the right time to send transfer money to a particular country. These may be tricky to understand, but using online money transfer platforms will let you know exactly how much your recipient will get, and you'll be able to judge whether it's a smart decision to send your money.
Paysend Global Transfers
Paysend Global Transfers is an online money transfer platform trusted by over 1.5 million people to send money to more than 80 countries worldwide. With Paysend, users can send money internationally directly to cards for a flat, low fee of £1 or €1.5 (or equivalent), or to a bank account, with zero fees.
Sending money to your loved ones with Paysend is done in 3 simple steps:
Download the Paysend app from the App Store or Google Play, or sign up on the Paysend homepage. We'll ask you to fill out some basic information about yourself, which should take no longer than a few minutes.
In the app or on your web browser, click the 'New Transfer' button, select the transfer method, enter the transfer amount, and provide payment details for yourself and the recipient.
Make sure all details are correct and review the transfer amount. If you're happy with the exchange rate and low transfer fee, confirm your transaction.
Your money should arrive with your recipient within a few minutes, although this could take longer depending on your the receiving bank's processing times. For full T's & C's click here.
Want to get started? Download the Paysend app now or sign up here.