2022-01-24
Learn more about Paysend in our all-new comic strip!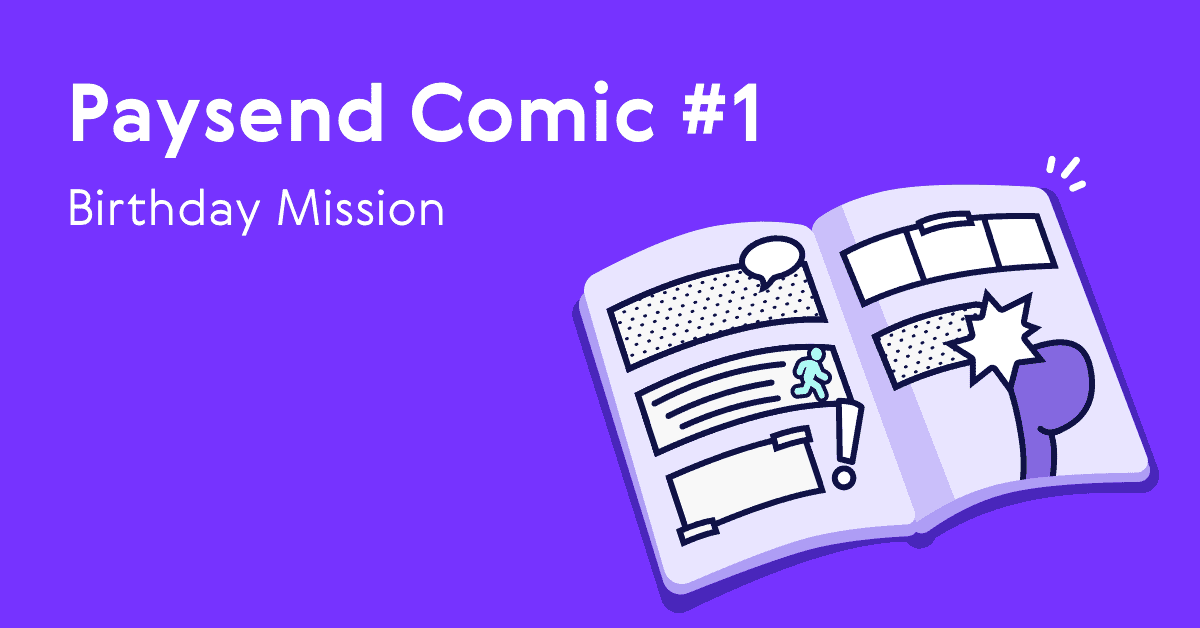 Paysend's mission is to connect people all over the globe, no matter how far apart they might be.
We want to help families and friends support one another by enabling them to send money quicker and more efficiently than ever before.
Whether you need to send money to friends and family online, overseas or domestically, look no further than Paysend.
Check out our first ever comic strip, helping to demonstrate how our platform works to allow users to save, spend and send funds securely at the click of a button:
A mother works from son up to son down!
As a gift, Maria wants to send her son money to help celebrate his 18th birthday.
No matter where she might be in the world, Paysend is here to help her support her child.
Our platform allows Maria to transfer her well-earned funds across borders safely and securely, quickly and easily. Notice the P we have named Pays, helping to move things along!
With the funds received in a matter of minutes, Alex can now make a contactless payment by opening the app and using his virtual Paysend card to pick up the coffee order for him and his girlfriend.
Paysend is the perfect solution to allow your recipient to spend however they see fit, online or offline at any time!
Paysend provides expert and reliable digital solutions and an easy-to-use interface that allows our customers to manage their finances hassle-free and affordably, transferring funds for lower fees, instantaneous speeds and upfront exchange rates.
With over 6 million customers globally, our platform has grown exponentially since its inception in April of 2017, priding ourselves as one of the fastest-growing Fintechs in the world. We provide the ability to send money to 135+ countries in over 30 different currencies, delivering 40 fast and innovative digital solutions online or via our app.
Our approach is to be an ethical, beneficial and friendly platform you can trust. We want to continue to build a global network of partners and grow our customer base, allowing millions all over to connect at a moments notice.
Paysend, shaping money for the future, today!
Download the Paysend app* from the App Store or Google Play, or visit our homepage to learn more.