19 May 2021
How to send money from the US to India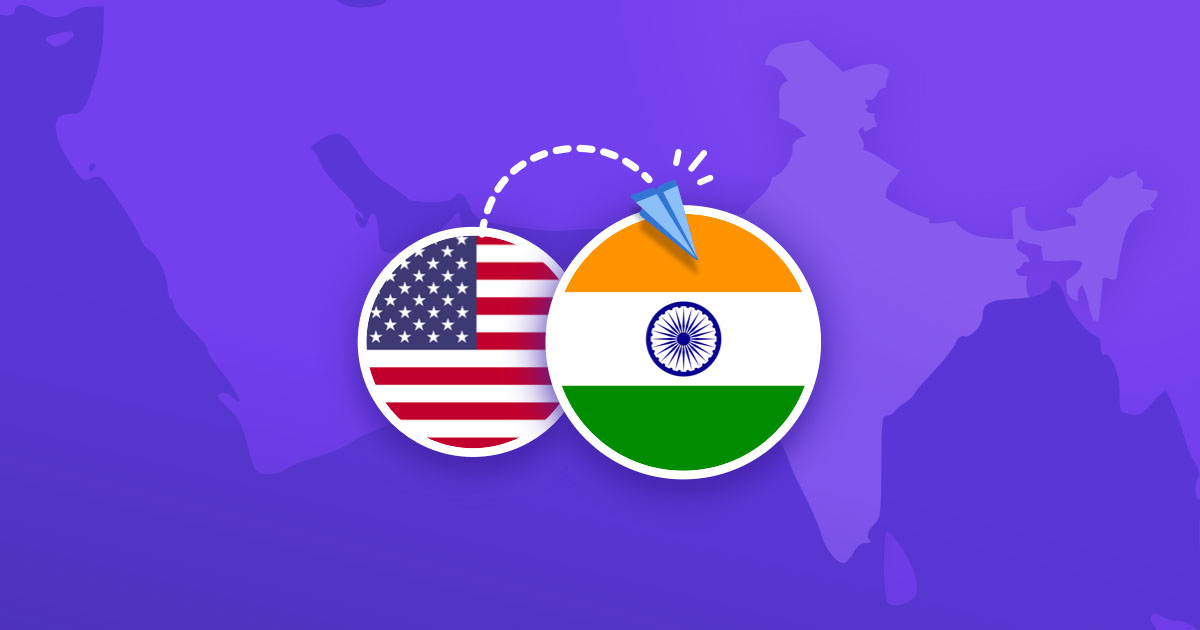 With a population of over 1.3 billion people, India is a thriving hub with a diverse workforce helping to power the global economy.
There are about 2.7 million Indian immigrants currently living in the US, making up 1.2% of the country's population. Many of these expats are still an important resource for their families living in India as they often send money home so that their loved ones can buy food, pay for the medical care they need and more.
Indian expats need a fast, secure and affordable way to send money home to their friends and family. Therefore, we put together a list of options available to help you make a better decision for transferring money internationally.
How can I send money to India?
Money transfer options can be split into two main categories: online or offline.
Traditional offline methods for sending money may be a better option for people who are not confident using technology. However, this method may take more time due to having to commute to a bank branch or remittance outlet and wait in a line to speak to a cashier.
If you're comfortable using a smartphone or laptop, then you may want to consider sending money digitally using an online transfer service. This method may save you time and money as online transfers help avoid high commissions and waiting around for a bank to process the payment.
How can I send money from the US to India with Paysend?
Paysend offers a fast, affordable and easy way to send money online to India. All you have to do is download the clear and simple Paysend app, sign up, and in just a few taps you can cheaply and quickly send money to a loved one's Indian bank account or via UPI payments.
But don't just take our word for it. Check out our Truspilot page to discover what our 3.5 million customers think of Paysend and why nearly 90% have given us 5 stars!
How much does it cost to send money to India?
With our low and transparent transfer fee, you can send money from the US to India for just $2. Meaning you can transfer even more money home to your loved ones!
We also use competitive exchange rates, which means money transfers to India made with Paysend may be more affordable than other methods. You can find out exactly how much INR your recipient in India will receive on our website.
How long does it take to transfer money to India?
Most of our transfers arrive in India in close to real-time of being sent, although it can take up to 3 business days depending on your recipient's bank processing time.
Download the Paysend app* from the the App Store or Google Play to start sending money to India today.
*Standard data rates from your wireless service provider may apply.